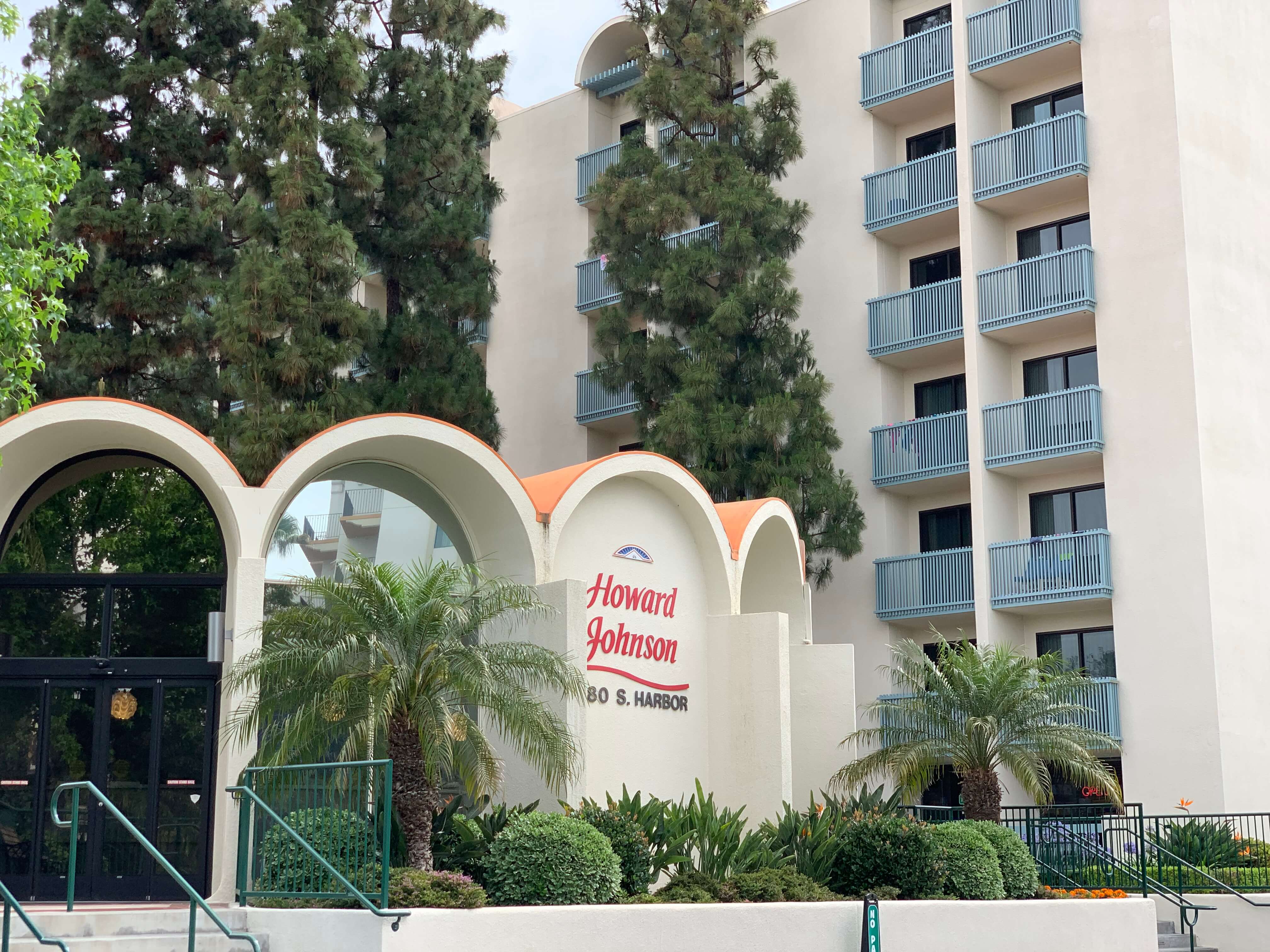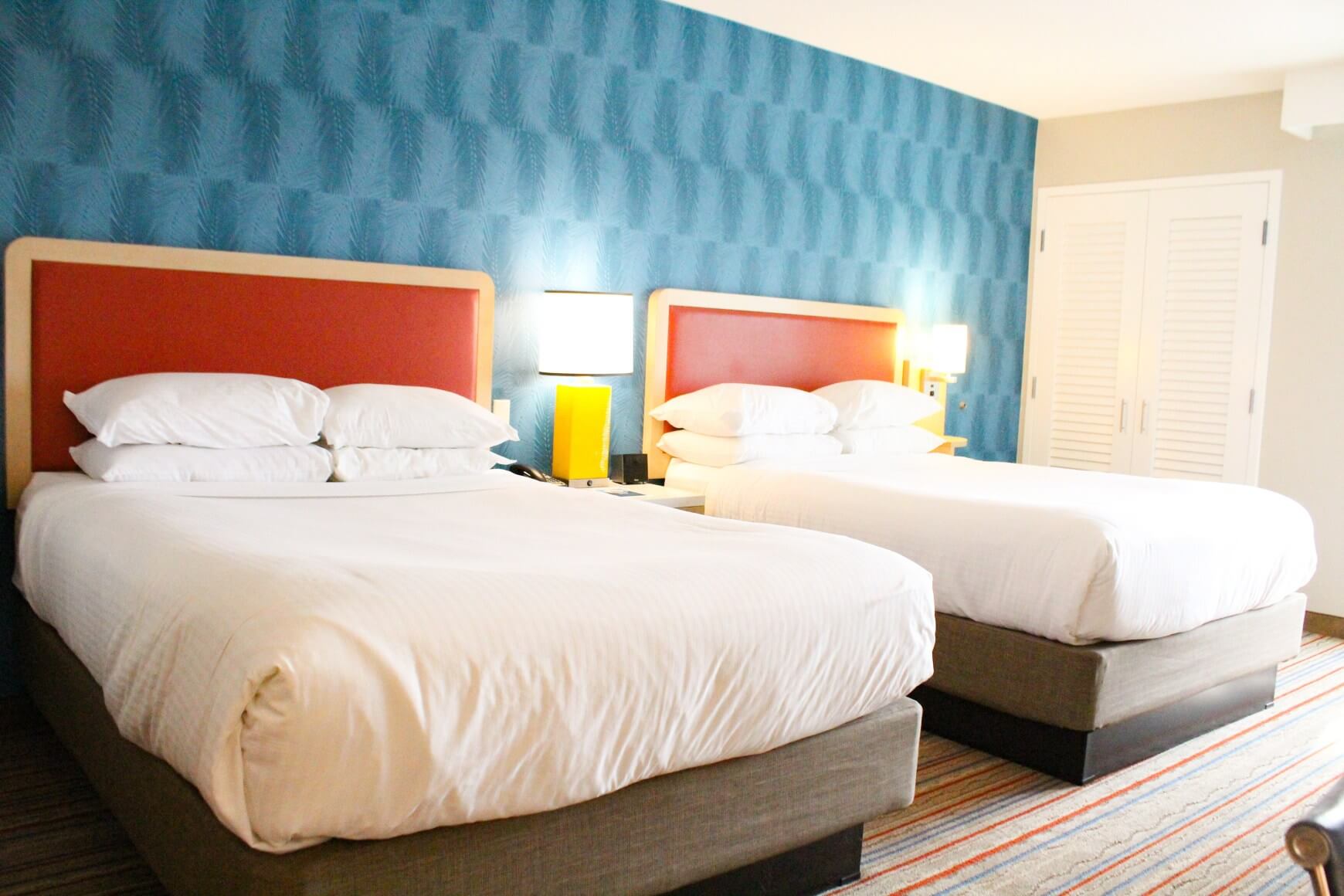 It's Jessica from The Healthy Mouse back with another guest post! I recently had the opportunity to visit Disneyland's newest land, Star Wars: Galaxy's Edge. As a passholder and someone who lives in Los Angeles, Howard Johnson Anaheim is always my go-to hotel to stay at when I am spending a late night or early morning at Disneyland Resort. When I stay at Hojo Anaheim, it is so easy to go to the parks, since it's only an 8 minute walk to the entrance. Also, you can't beat that Hojo has free parking for their hotel guests, so when I am going to the parks the next day (even if you are checking out that day) you can park until 3pm. If I ever need to stay longer, I can request to have my parking pass extended to 5 or 6pm to allow some more time.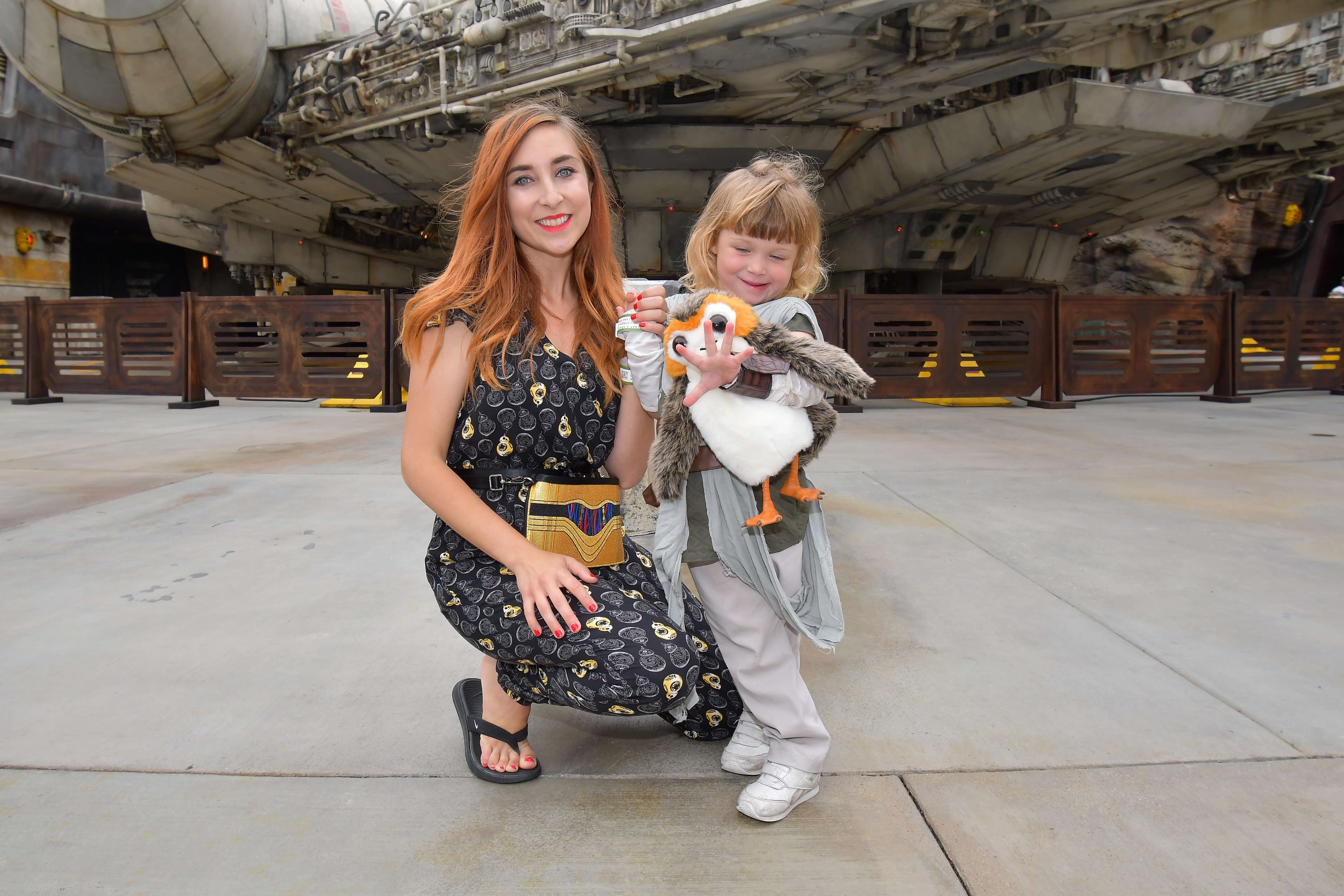 Now that the Star Wars: Galaxy's Edge reservation period is over, Disneyland is utilizing a virtual queue system to enter the land. With the new queue system, it is extra beneficial to arrive as early as possible inside Disneyland (making the ability to be able to roll out of bed and just do an 8 minute walk, without the added time of parking at Disneyland, extra beneficial). With the virtual queue, once inside Disneyland park you use the Disneyland app to request to join a boarding group. Once your boarding group is being allowed inside Galaxy's Edge, you will be notified on your phone. You then have up to two hours to make your way over there to enter. On days that are not as busy, the virtual queue won't be utilized, and instead you will see signs throughout Disneyland saying that Galaxy's Edge is open, no virtual queue required!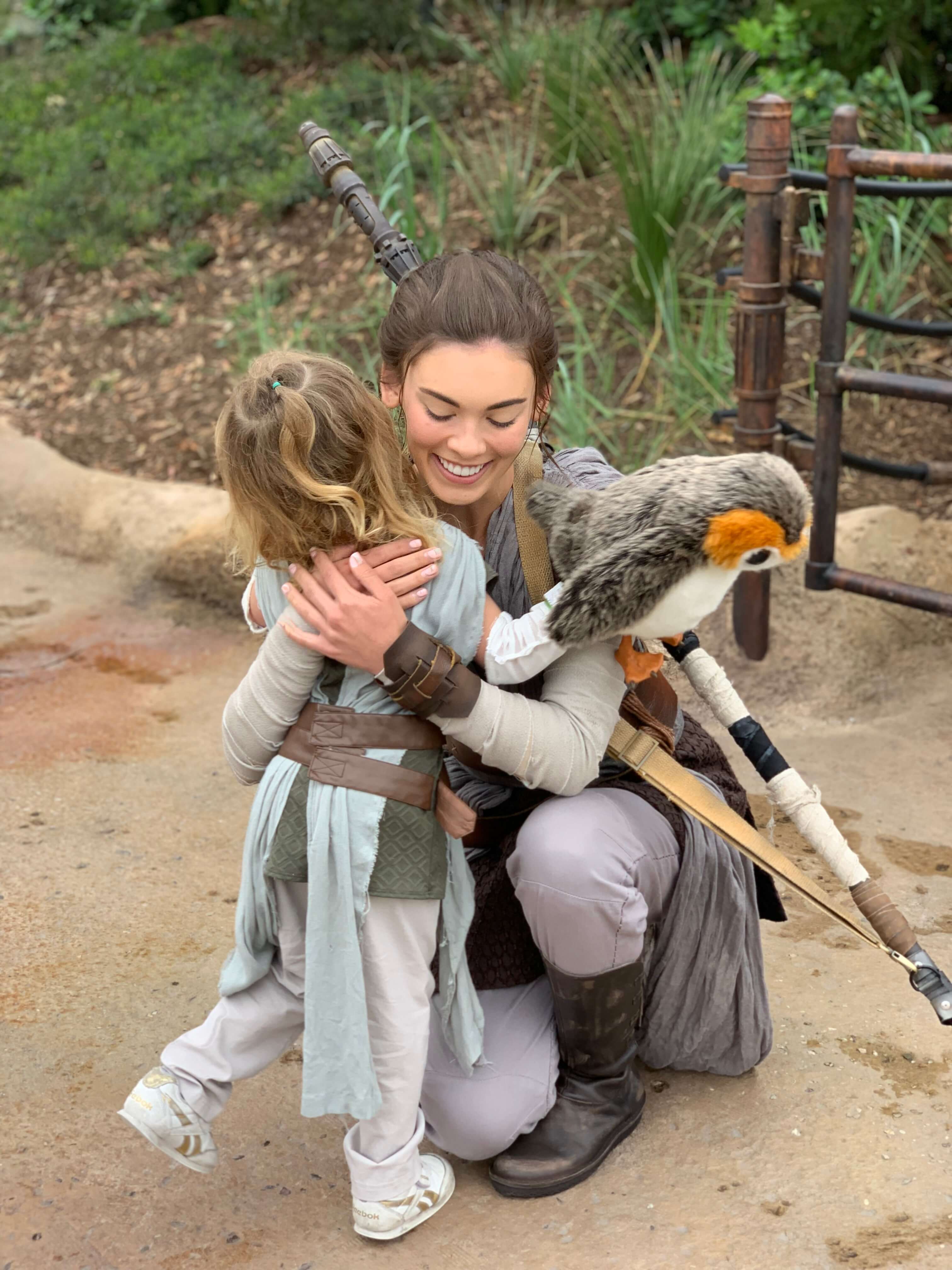 Obviously the earlier you arrive in the parks, the earlier your boarding group will be. So if you're not wanting to stay the whole entire day at Disneyland, it's super helpful to arrive early. Another huge reason you will want to arrive early to Disneyland for Galaxy's Edge is if you're wanting to visit Savi's Workshop to build a lightsaber. This experience requires reservations, and since it is a small space the reservations fill up quickly. If you want to visit the popular Oga's Cantina, reservations for it open up on the Disneyland app daily at 7am. You do not have to be in the park to make your reservation, but definitely get on the app as early as possible before all the time slots fill-up!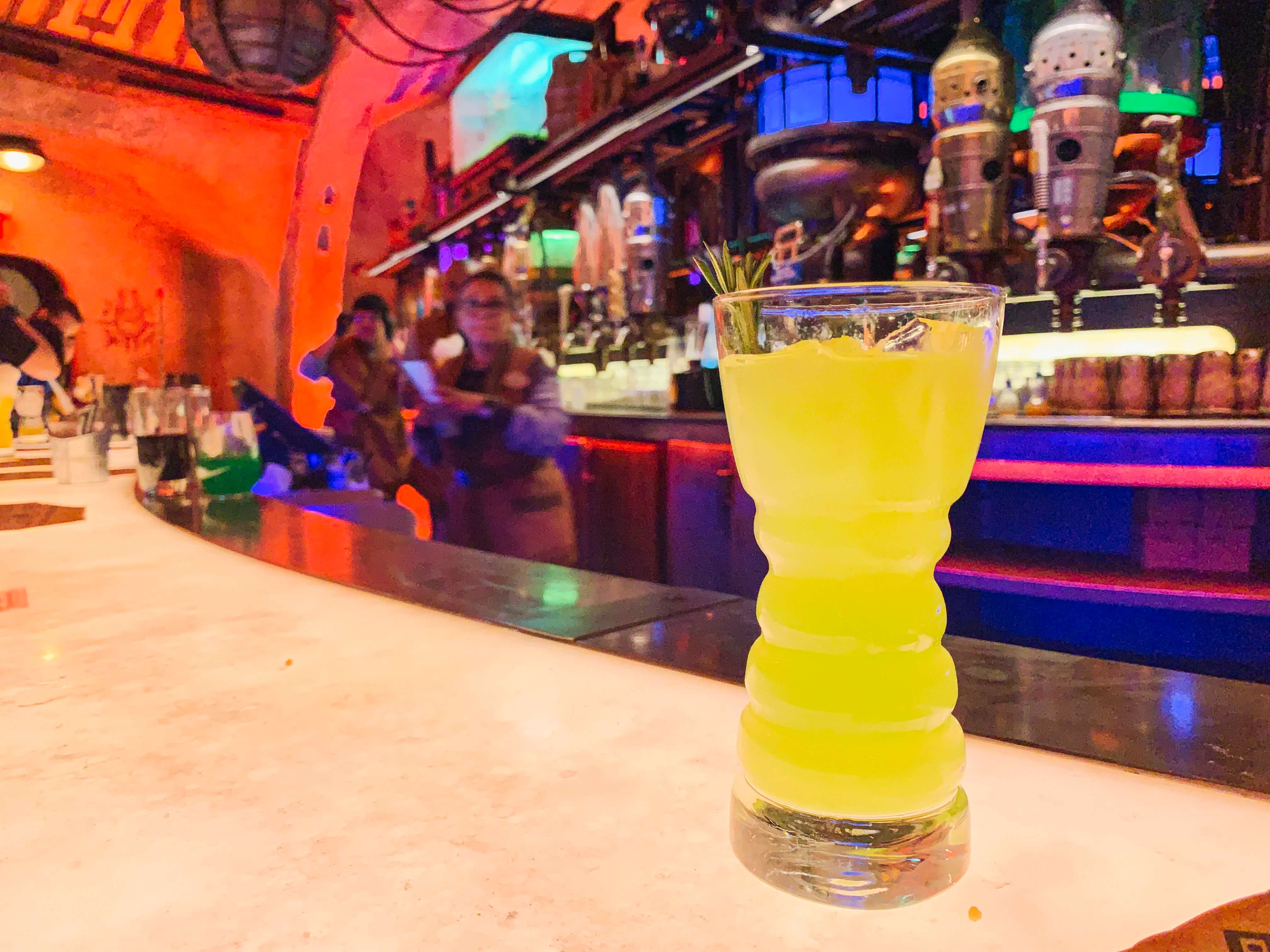 After visiting Star Wars: Galaxy's Edge, I have found my favorite part about the experience was going into Oga's Cantina. I loved the Star Wars-themed cocktails, and loved that Rex (the original Star Tours pilot prior to C-3PO), is in the cantina as DJ Rex. To get a coveted spot in one of those experiences, and to make it more likely to enter the virtual queue for an earlier time slot, staying overnight with free parking and an 8-minute walk from Howard Johnson Anaheim makes it a breeze to visit Star Wars: Galaxy's Edge! If you're looking to stay for your Galaxy's Edge visit, you can use code LNLR for 15% off, and if you're an Annual Passholder like me use code LNAP for 20% off a stay!
Comments
comments