Welcome to a vibrant part of Anaheim, where history meets culinary fun in the form of the Anaheim Packing District. This can't-be-missed gastronomic destination represents the ethnic and culinary diversity of Southern California culture, characterized by renowned culinary talents that have helped put the Anaheim Packing District in national headlines, reiterating Southern California as one of the best places to eat in the world.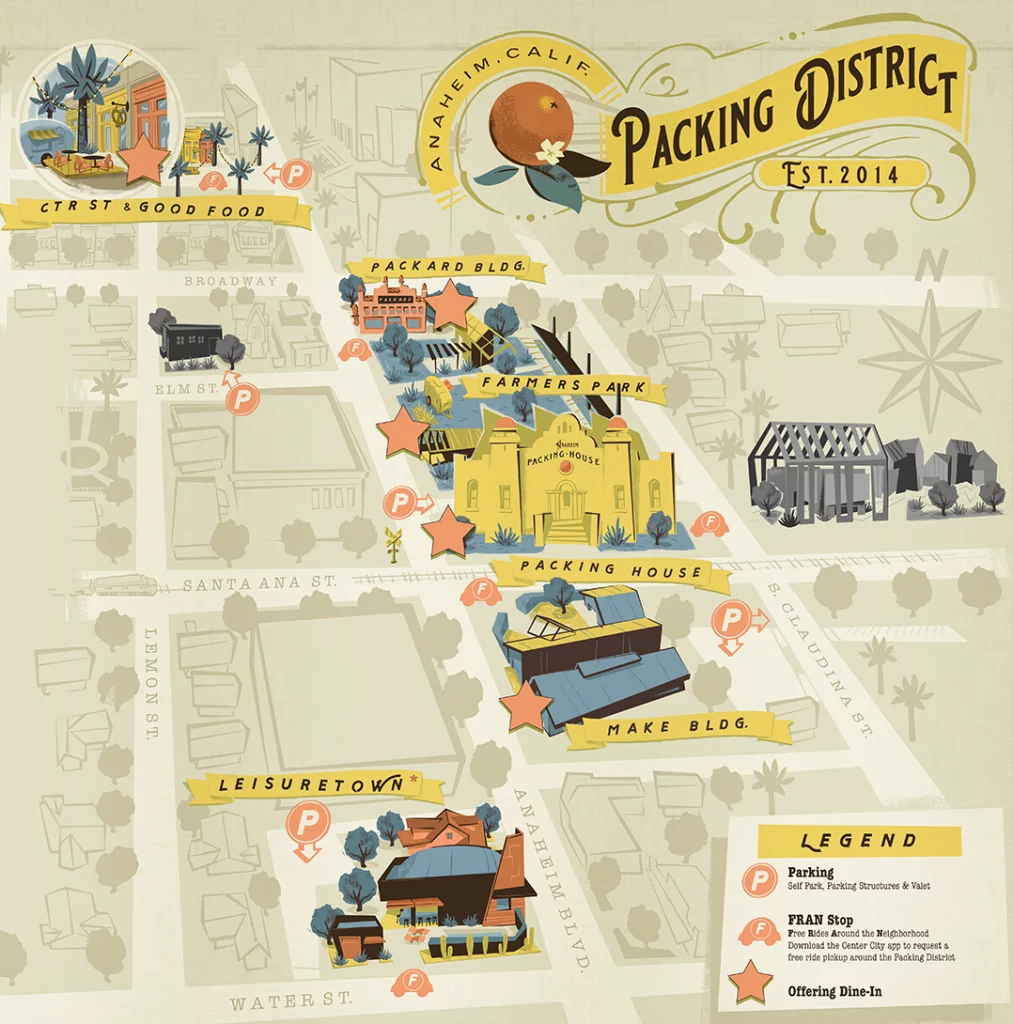 The fun of this food and beverage adventure is only two miles from the Howard Johnson Anaheim Hotel and Water Playground, making it an easy and accessible stop to add to your Anaheim adventure. The district encompasses five distinct areas: Packard Building, Farmers Park, Packing House, MAKE Building, and Leisuretown.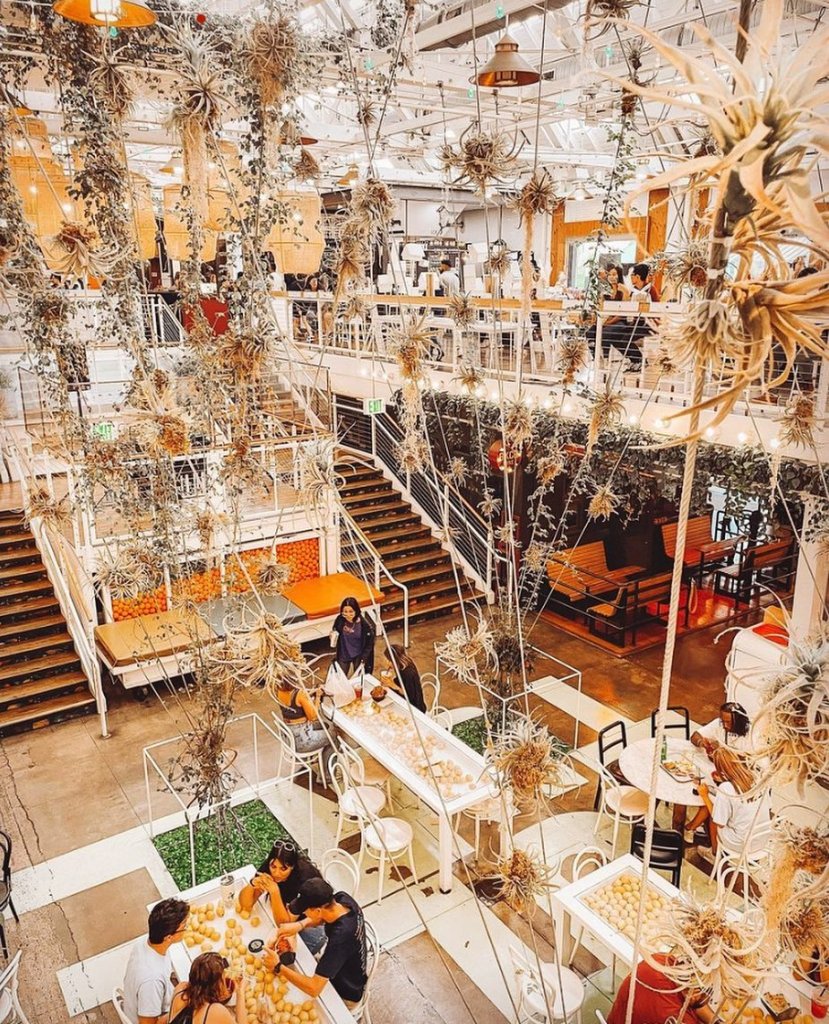 The Packard Building anchors the northern portion of the District. Once a Packard car dealership, it now houses a brewery and restaurant, offering a delightful fusion of flavors and experiences. The district's centerpiece is the charming 2-acre Farmers Park, boasting a playful atmosphere. In addition to soaking up the sunshine or relaxing in the shade, you can also indulge in the delightful restaurant offerings of 18 Folds and Poppy and Seed. These two unique culinary experiences will leave you craving more.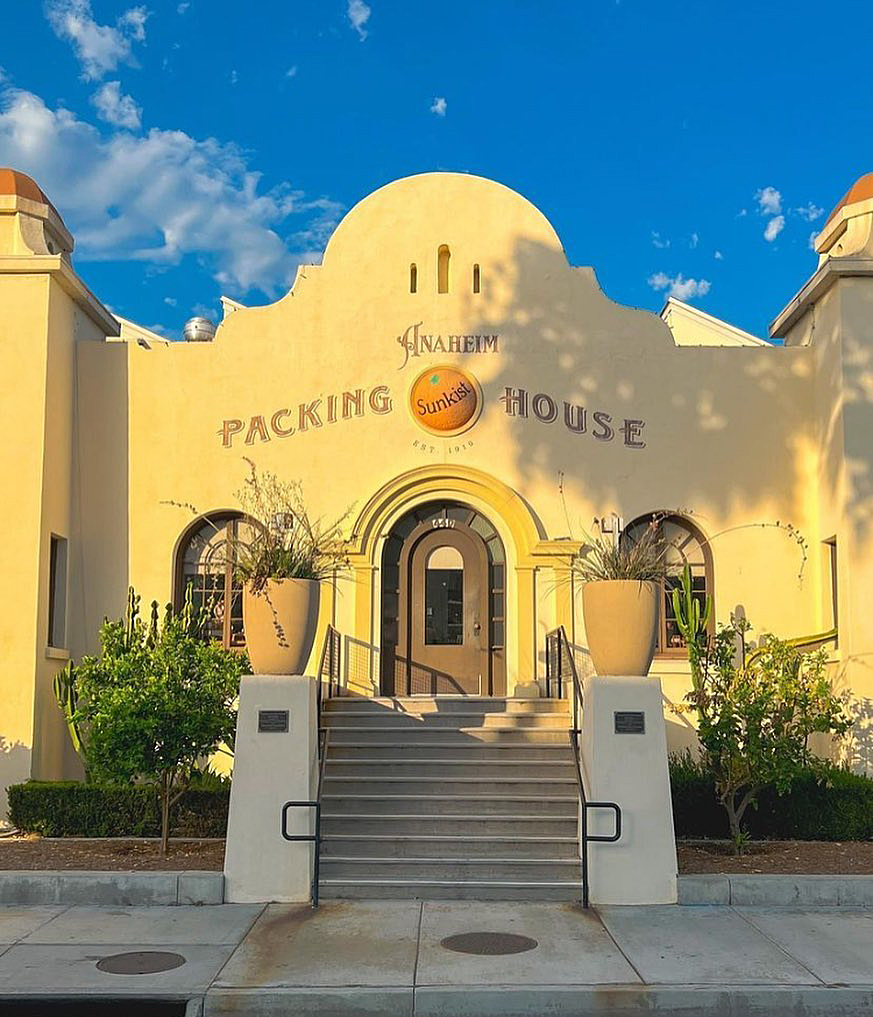 The iconic heart of the District is the 42,000-square-foot Anaheim Packing House, one of the few remaining preserved citrus packing warehouses in Orange County. Due to its historical significance, it has been transformed with great care into an extraordinary gourmet American food hall that has been positively reviewed and recognized nationally. It has been a hit culinary destination with locals and out-of-town guests since it opened in 2014. Originally operated as a Sunkist Packing House, the building dates back to 1919 and is where local citrus farmers would bring their produce to be sorted and shipped by train to Los Angeles.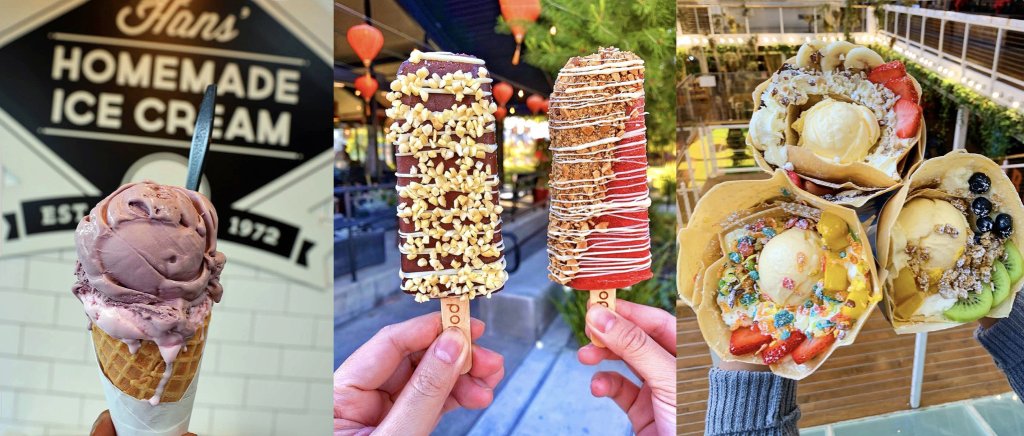 Continuing south from the Packing House is the MAKE Building, a recent addition to the district. This building, formerly a marmalade factory dating back to 1917, is now home to Tacos El Gringo, Unsung Brewing Company, and Pali Wine Company.
At the southernmost tip of the District is an area called Leisuretown, which now features the newly opened Villains Brewing Company, offering its own unique four-concept food hall. A historic craftsman home within its footprint will soon debut as a late-night cocktail destination. Villains Brewing Company provides ample space to unwind and relax, including a pool area for special events.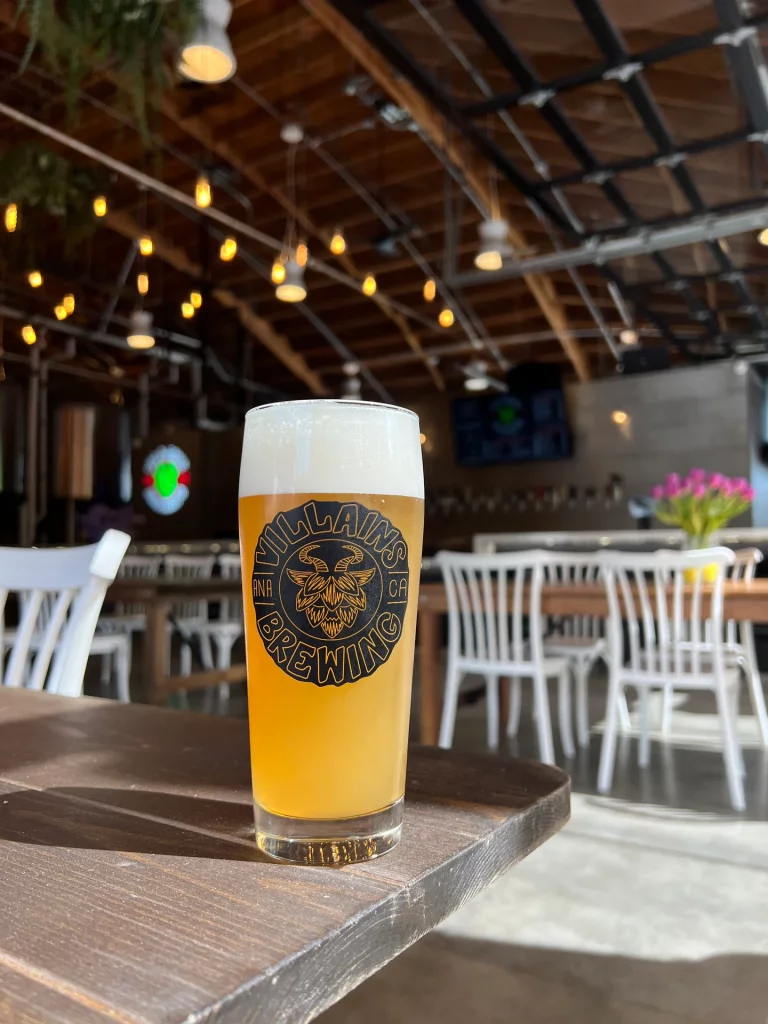 The Packing District in Anaheim is a haven for food lovers, history enthusiasts, and those seeking unique experiences. Whether enjoying its historical landmarks or vibrant culinary and beverage offerings, the Packing District promises a delightful adventure for locals and tourists alike!
Comments
comments