Goofy's Kitchen is located inside the Disneyland Hotel, near the pool in the center. Prices are steeper than the other character experiences at roughly $35 per adult and $20 per child. Nonetheless we think this should be a MUST DO at least one time during your visit. If you're going to splurge on one character experience, this is the one. It takes about 15 minutes to walk over from the Howard Johnson at the end of Downtown Disney. After breakfast you can quickly enter Disneyland at the Monorail station at Downtown Disney and start your day.
Also, they offer nifty looking birthday packages at Goofy's Kitchen! Get in touch with them for a quote at (714) 781-3463 up to 60 days prior to your visit.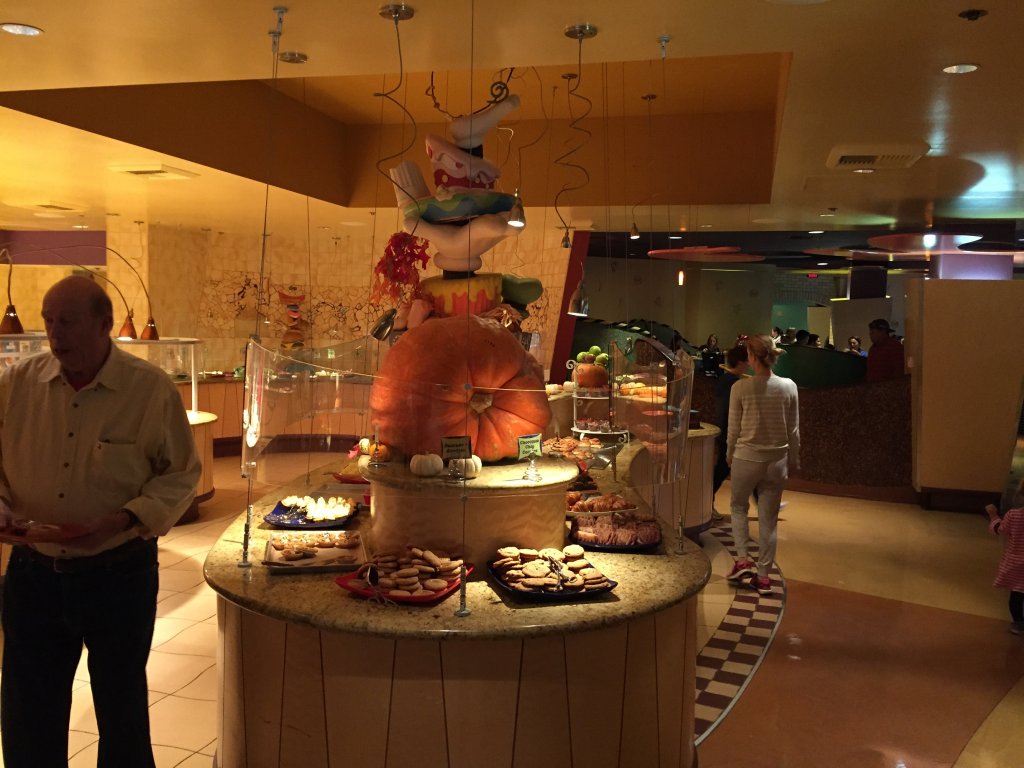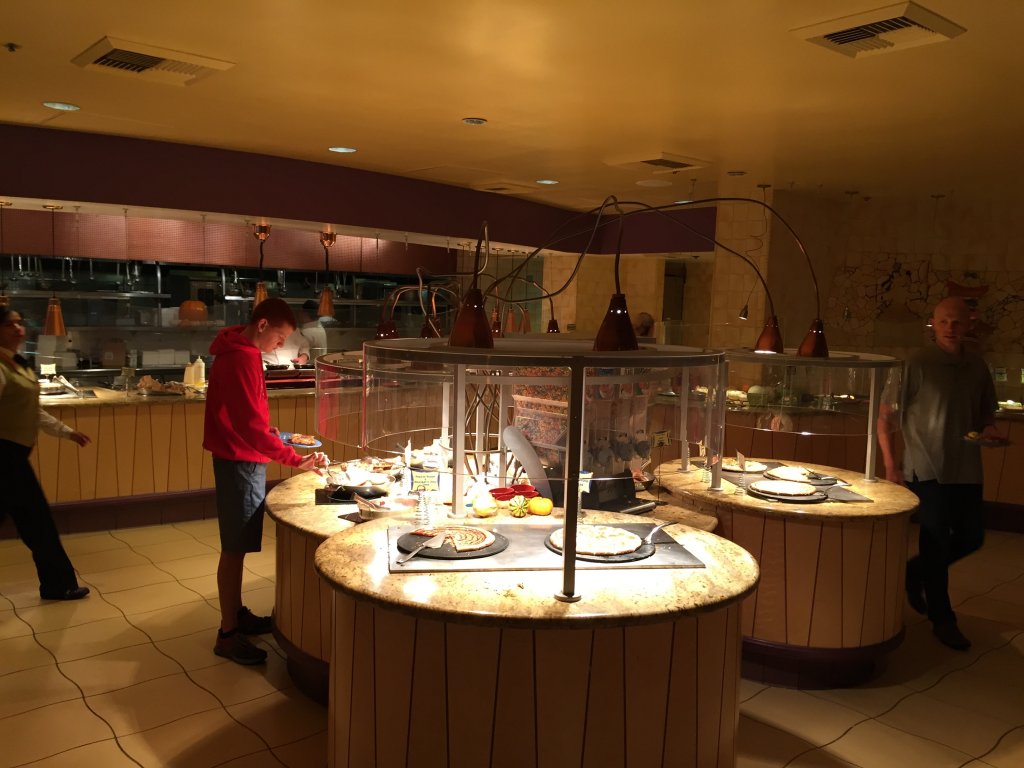 Here are some pictures of what you can expect them to serve at Goofy's Kitchen: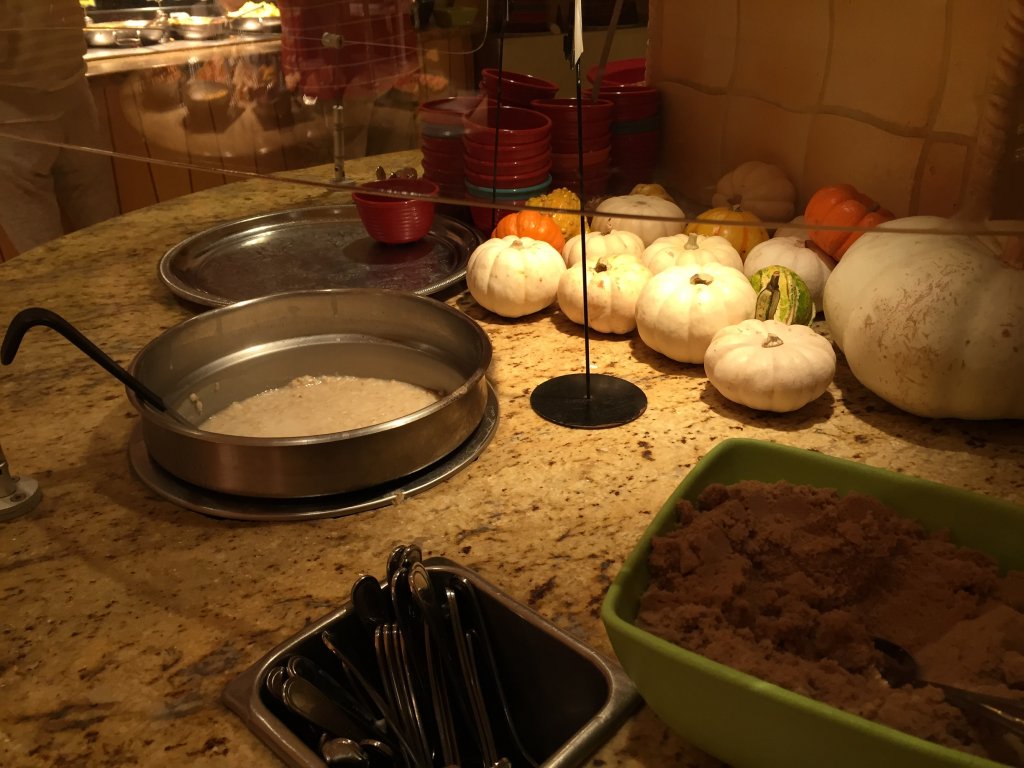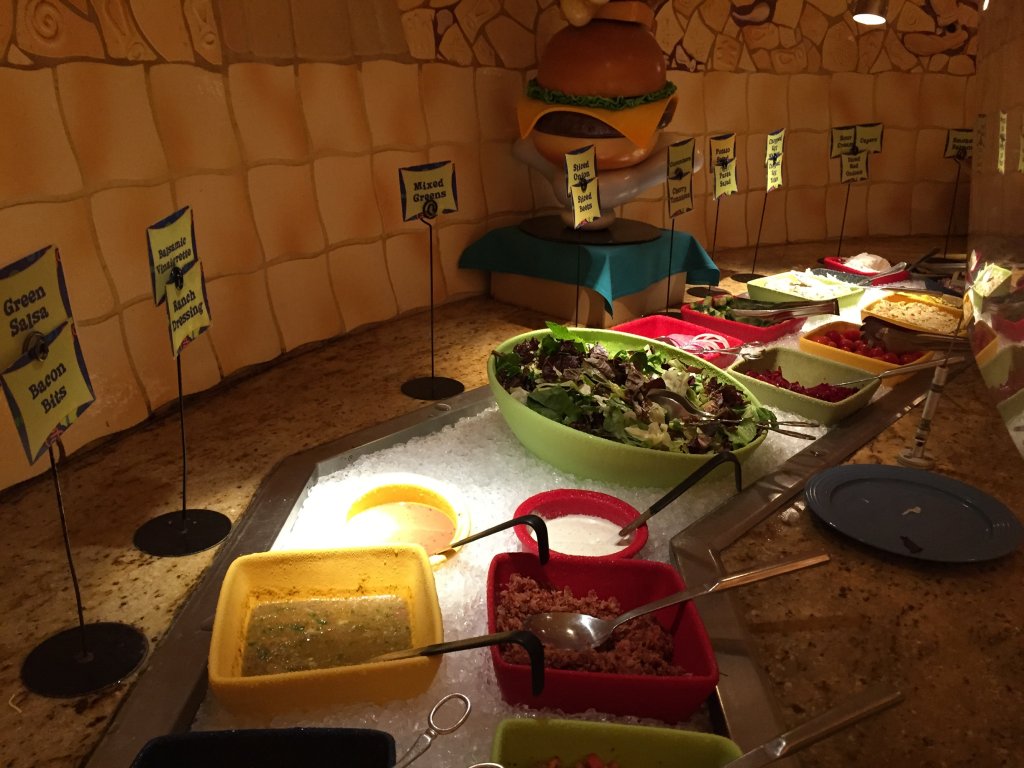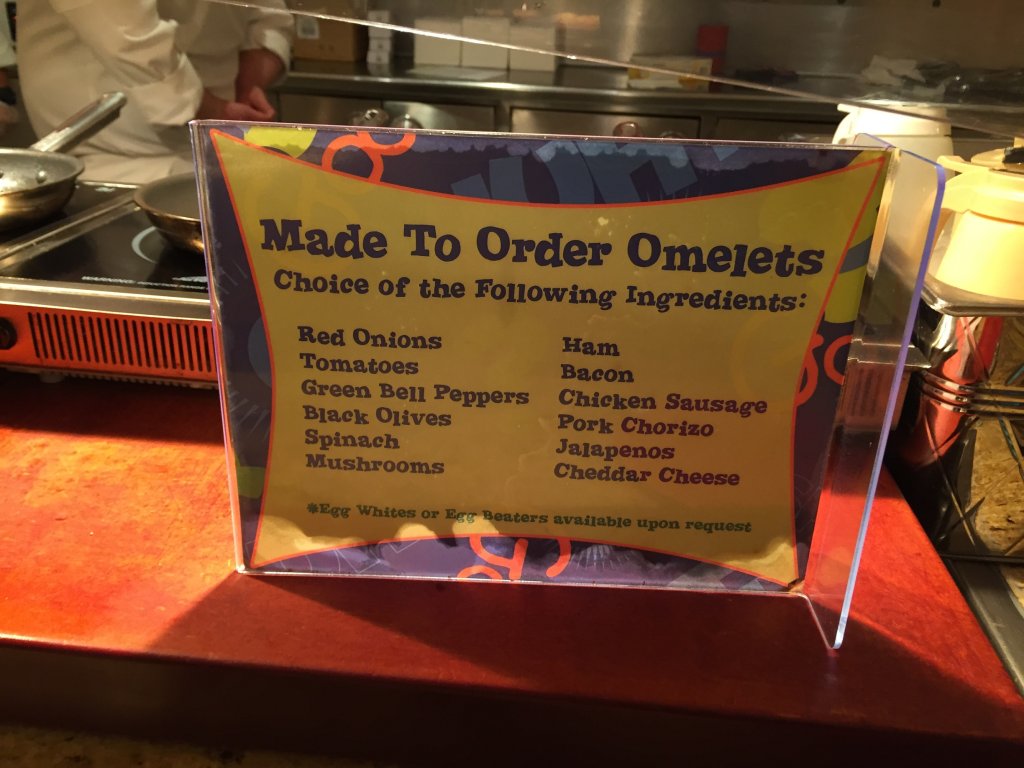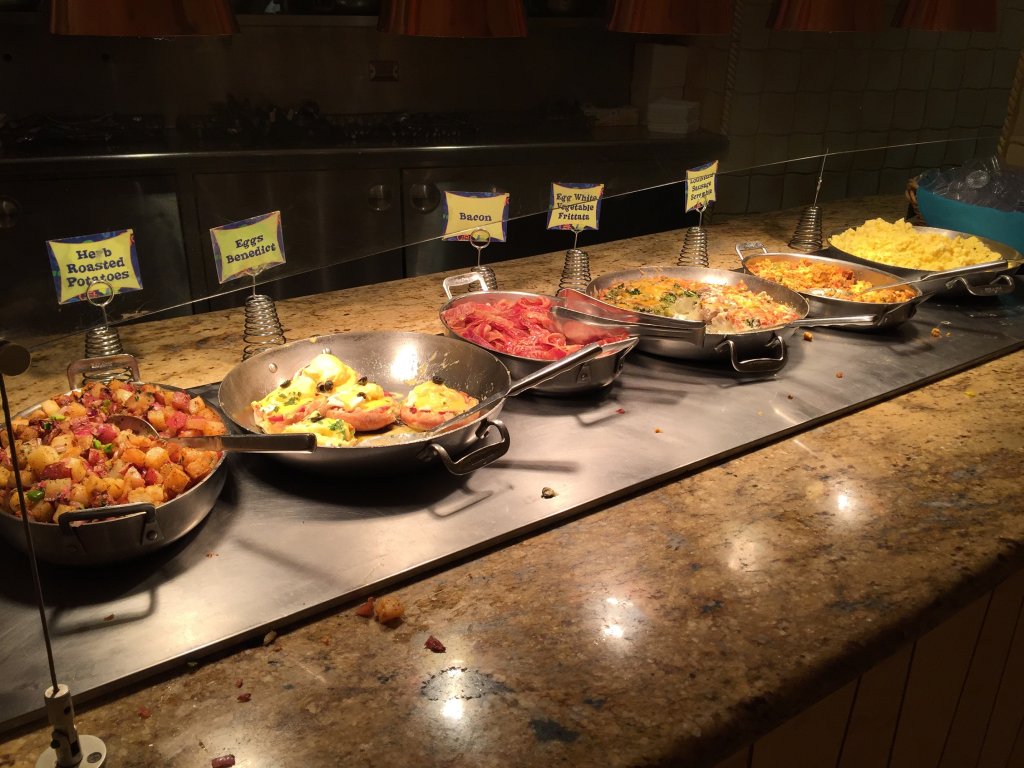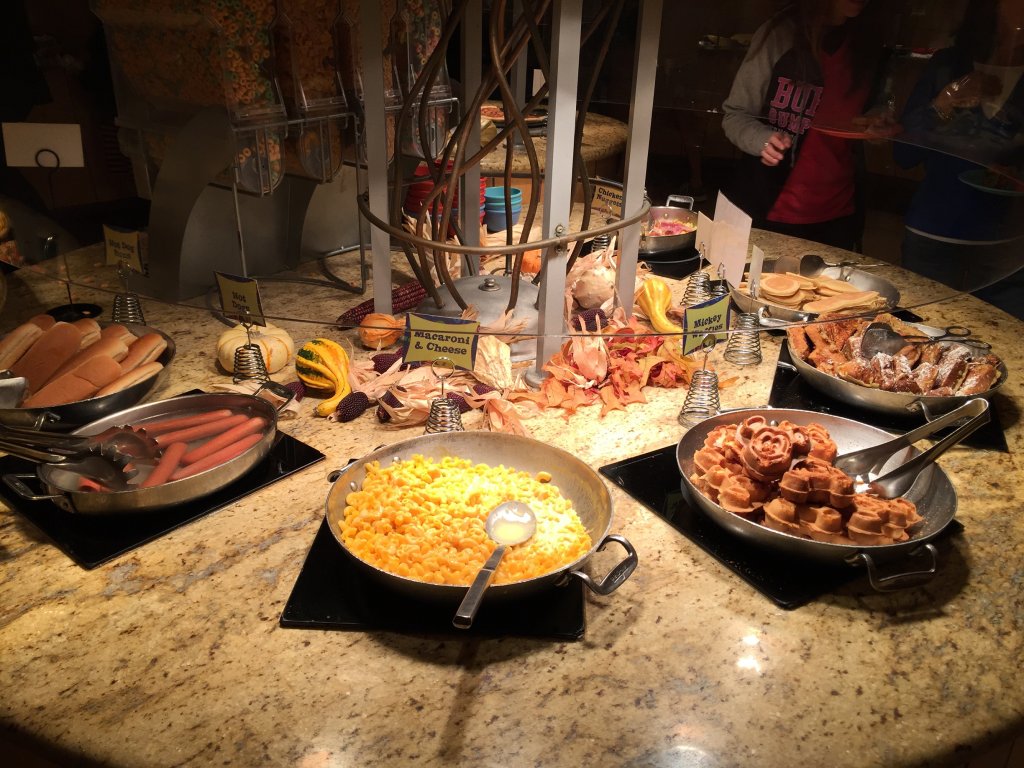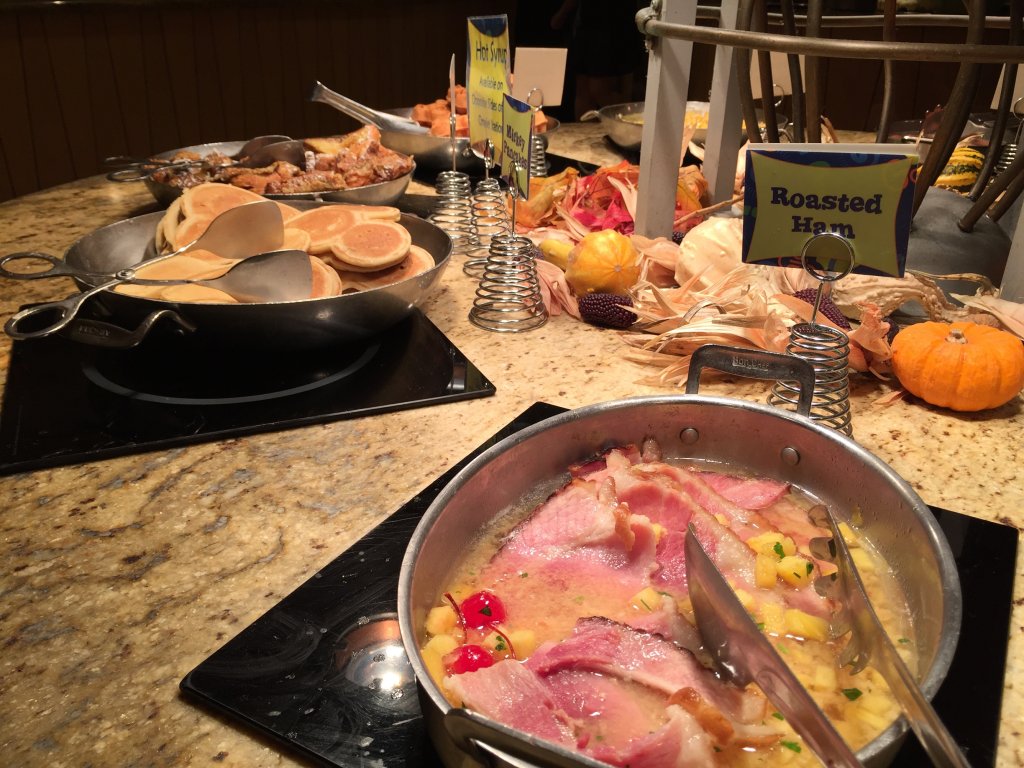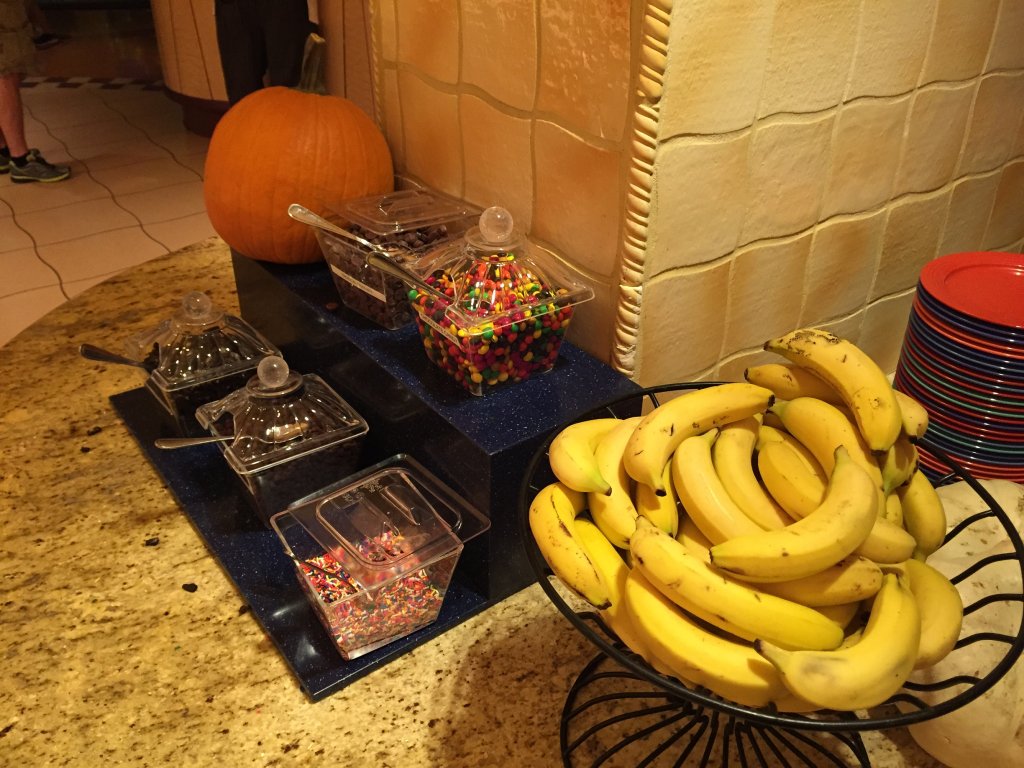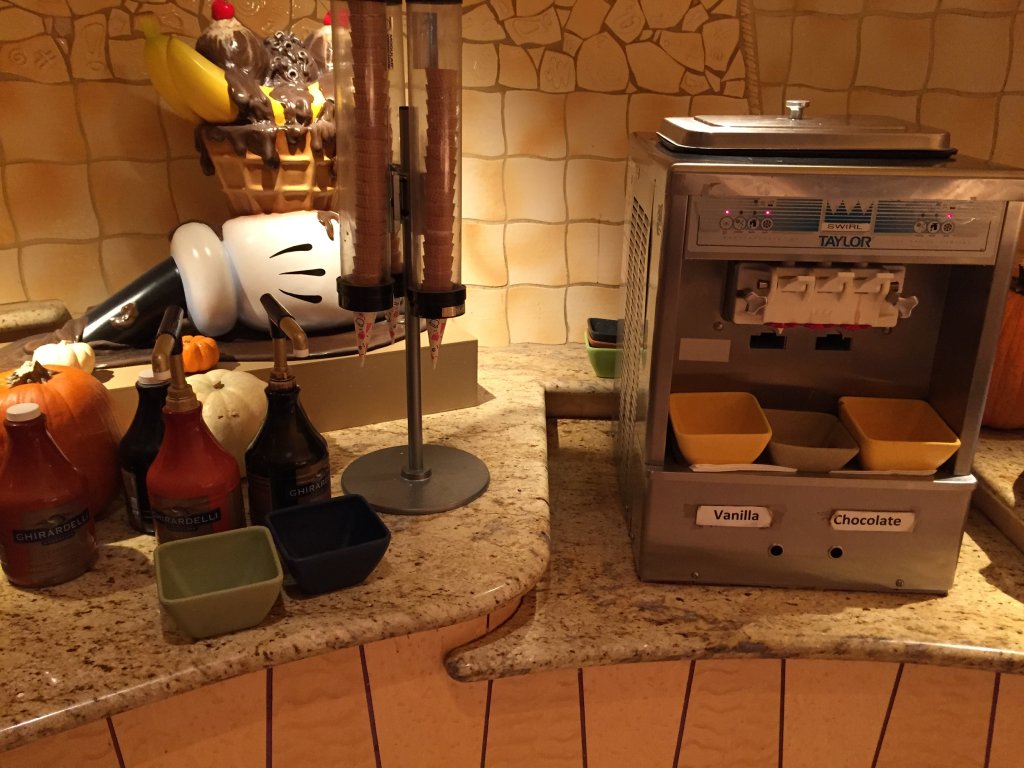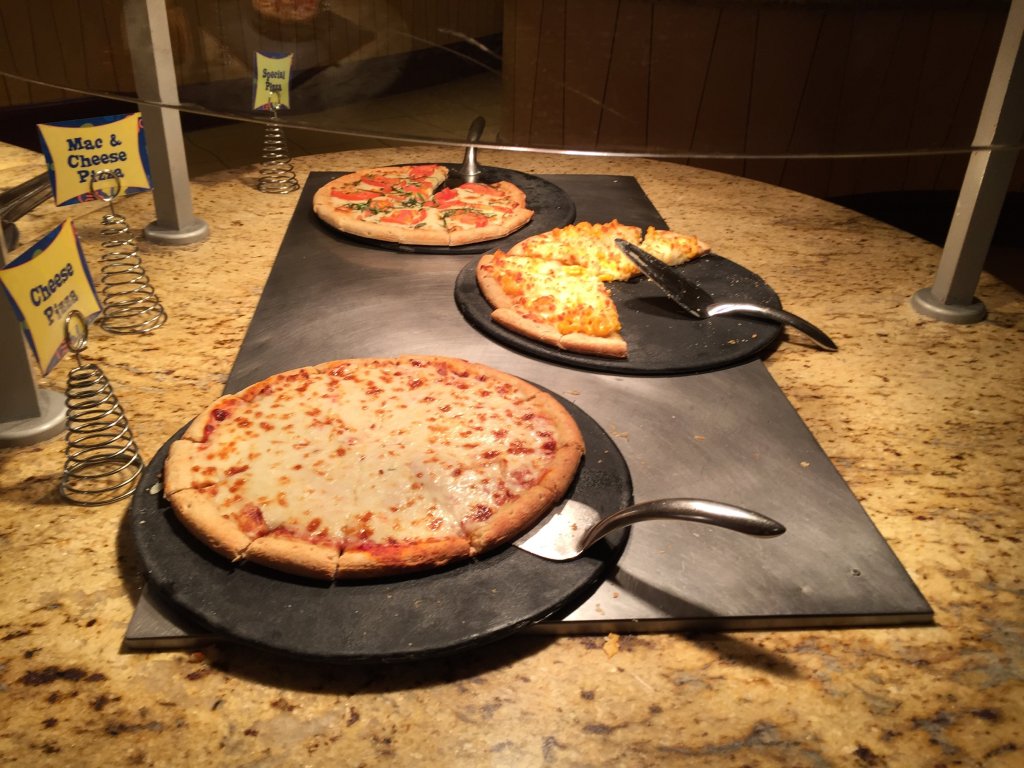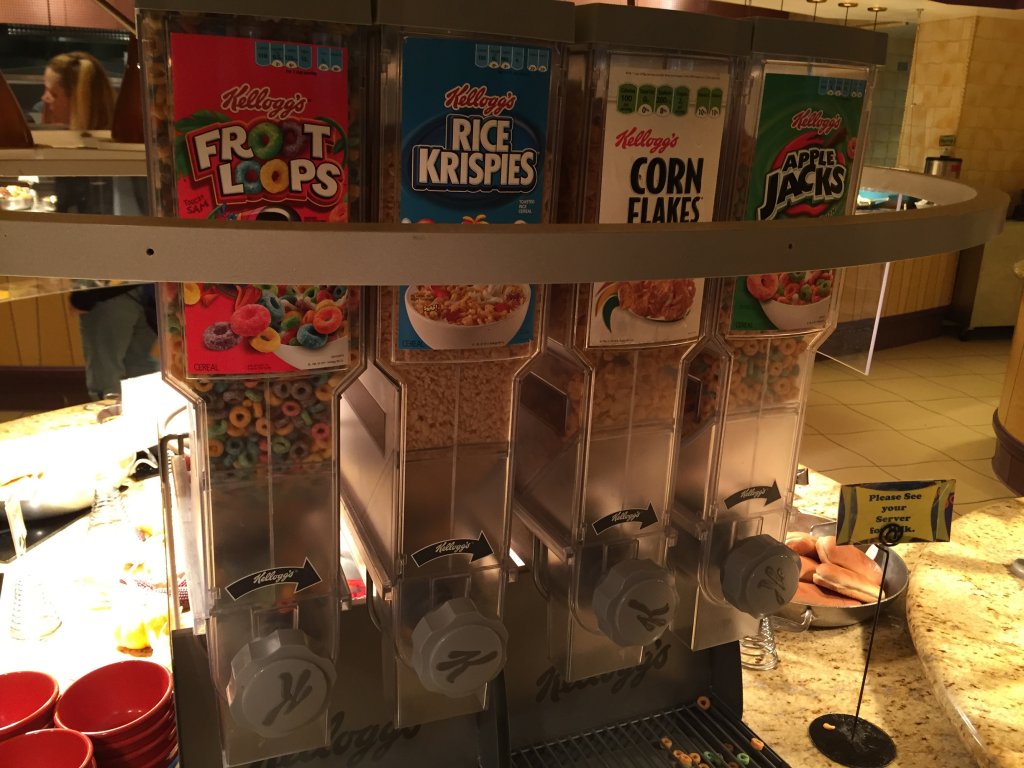 The omelette station is always a popular stop, and it gave me something that was made-to-order, which was a nice change from all the buffet food: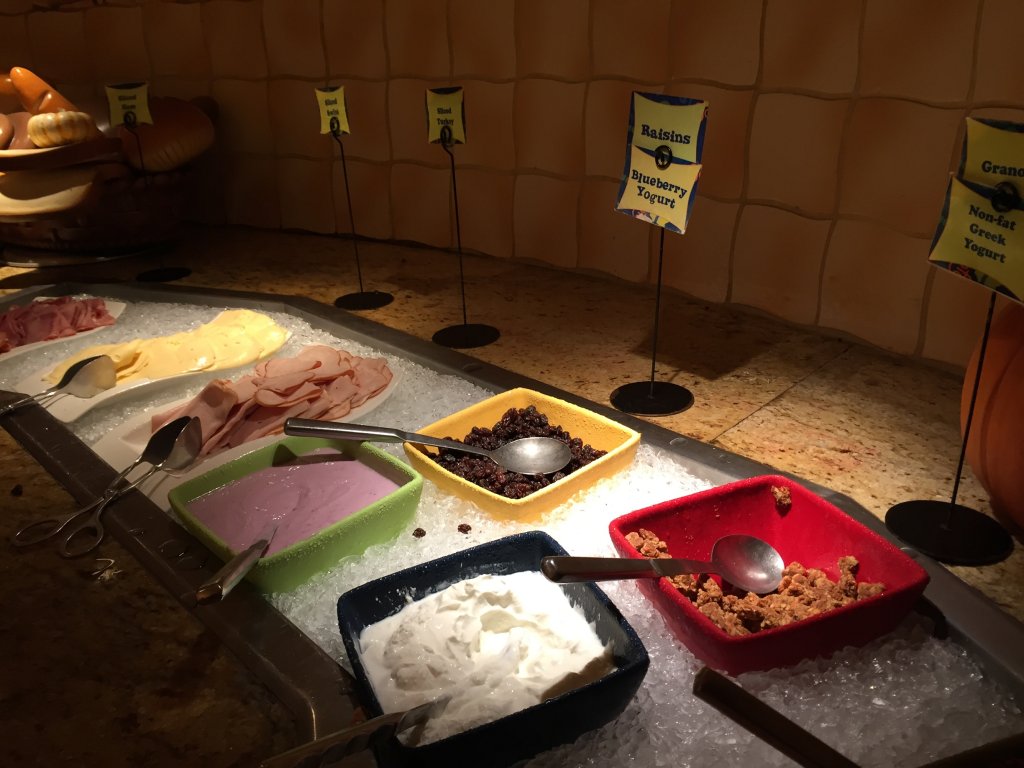 There are also some items that I haven't seen anywhere else. They're not culinary masterpieces or anything, just something unique that kids (or kids at heart) may enjoy, like the worms and dirt.
And my favorite, Peanut Butter and Jelly Pizza!
As far as the character experience goes, you can meet Goofy, Minnie, Pluto, Chip, and Dale here. Once every 30 minutes or so, they parade around the restaurant to some music. The characters have new costumes and they love taking selfies! Here are our pictures: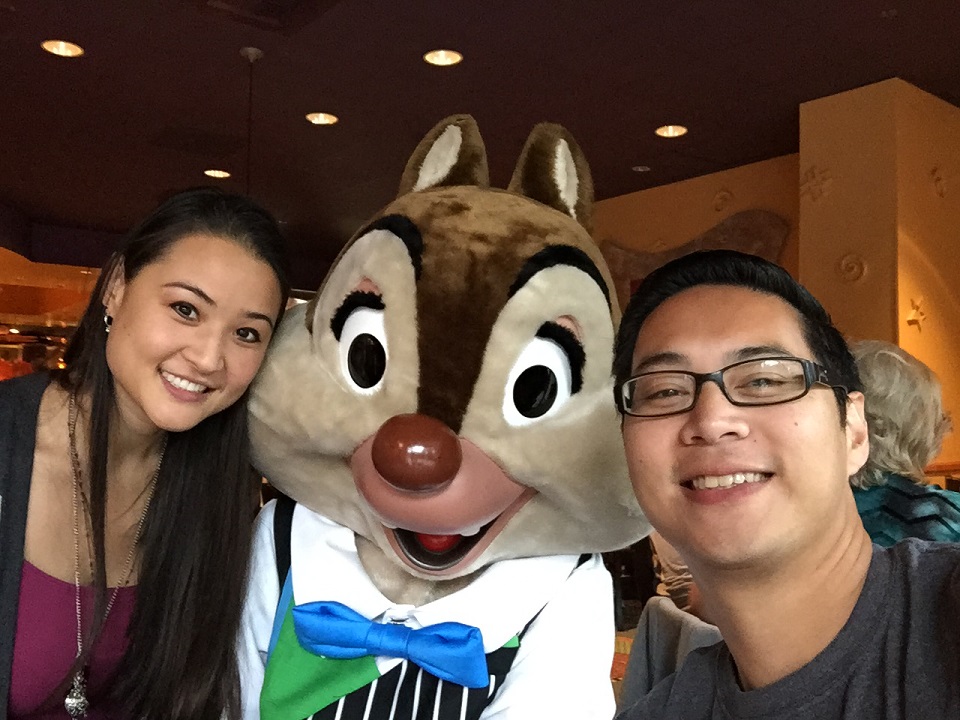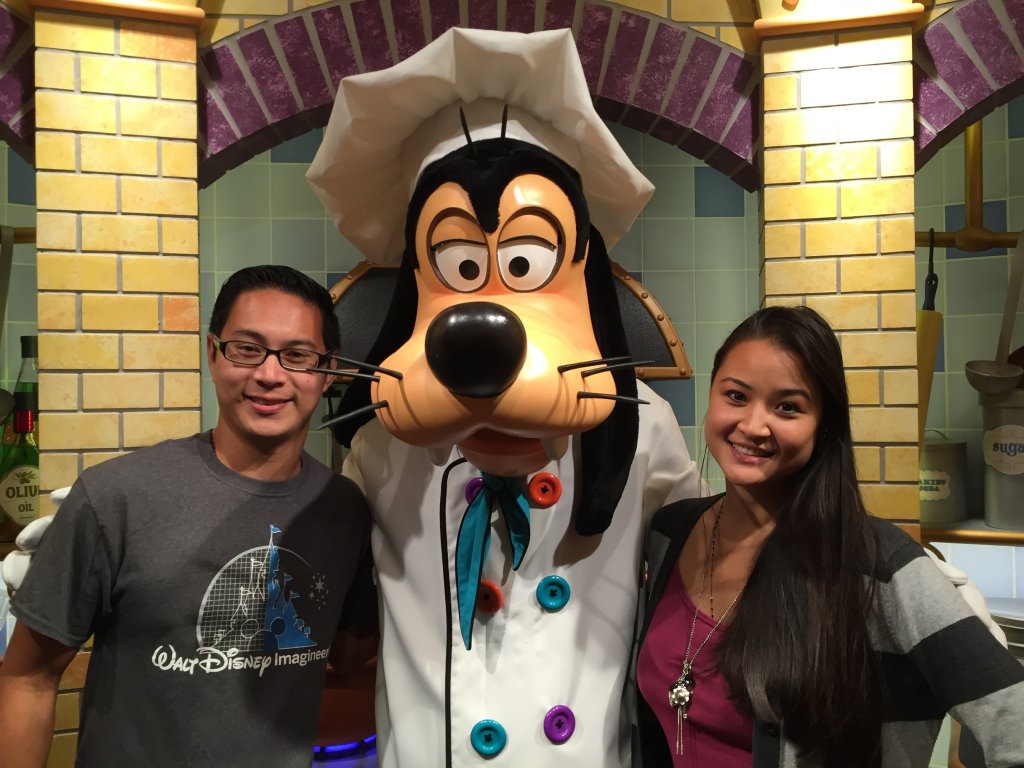 The restaurant is a little roomier than Storyteller's so the characters seemed to have more space to interact with guests. After two Character Dining experiences, I would pick Goofy's Kitchen over Storyteller's Cafe based on food selection and character interaction. There are more restaurants to go, so let me digest and i'll be back with another review!
From Tommy's tummy, we'll see you soon!
Are you visiting Disneyland and want the perfect family hotel that's closer to the theme parks than TWO of Disney's own hotels? Look no further than the TripAdvisor fan favorite, the Howard Johnson Hotel and Water Playground! SIX time award winner in the category "Top 25 Hotels for Families in the United States", and Travel + Leisure Magazine's "Most Comfortable Hotel Beds in the U.S."!