The Howard Johnson Anaheim Hotel and Water Playground offers an ideal oasis for beating the heat with our fun-filled Castaway Cove – a watery pirate playground featuring slides, water cannons, and a pirate ship with a splash! Little swashbucklers will love "Speedy's Sprayground," featuring Speedy, the turtle, splash fountains, and a toddler pool with beach-style entry.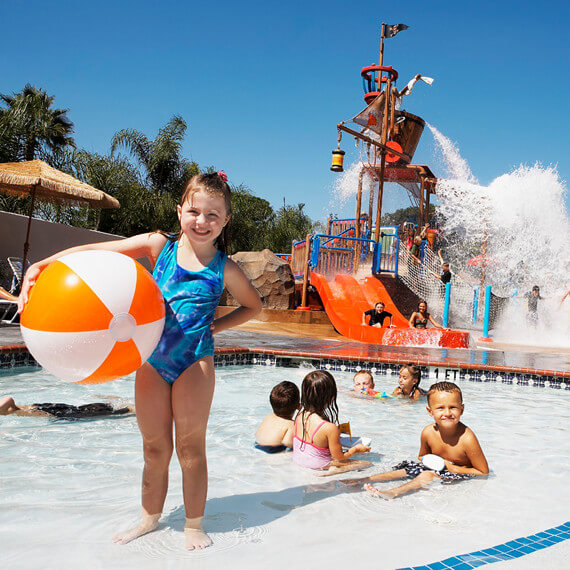 However, if your water desires lean towards a more natural retreat from the heat crafted by Mother Nature herself, you can't beat Crystal Cove State Park, one of OC's most beautiful beach destinations. Located only 37 minutes away (22 miles south of Anaheim) lies a slice of classic California beach fun wedged between Corona Del Mar and Laguna Beach. Parking and trolley service to the cove is easily located at the Los Trancos and Pacific Coast Highway intersection.
Here are five tips for beating the summer heat and enjoying an unforgettable Southern California beach day at Crystal Cove:
ONE – COOL OFF AND VISIT CRYSTAL COVE STATE PARK FOR A DAY
It's typically 15 degrees cooler on the coast. According to the Crystal Cove State Park website: "The Crystal Cove Historic District is a 12.3-acre coastal portion of the 2,791-acre Crystal Cove State Park. The federally listed Historic District encloses 46 vintage rustic coastal cottages originally built as a seaside colony in the 1930s & '40s and nestled around the mouth of Los Trancos Creek. It is one of the last remaining examples of early 20th-century Southern California coastal development."

Here a beautiful beach awaits, with nearby food options and bathroom facilities. The boogie boarding is outstanding, with many tide pools to explore. It's not unusual to spot whales or dolphins and seals closer to shore frolicking in the waves.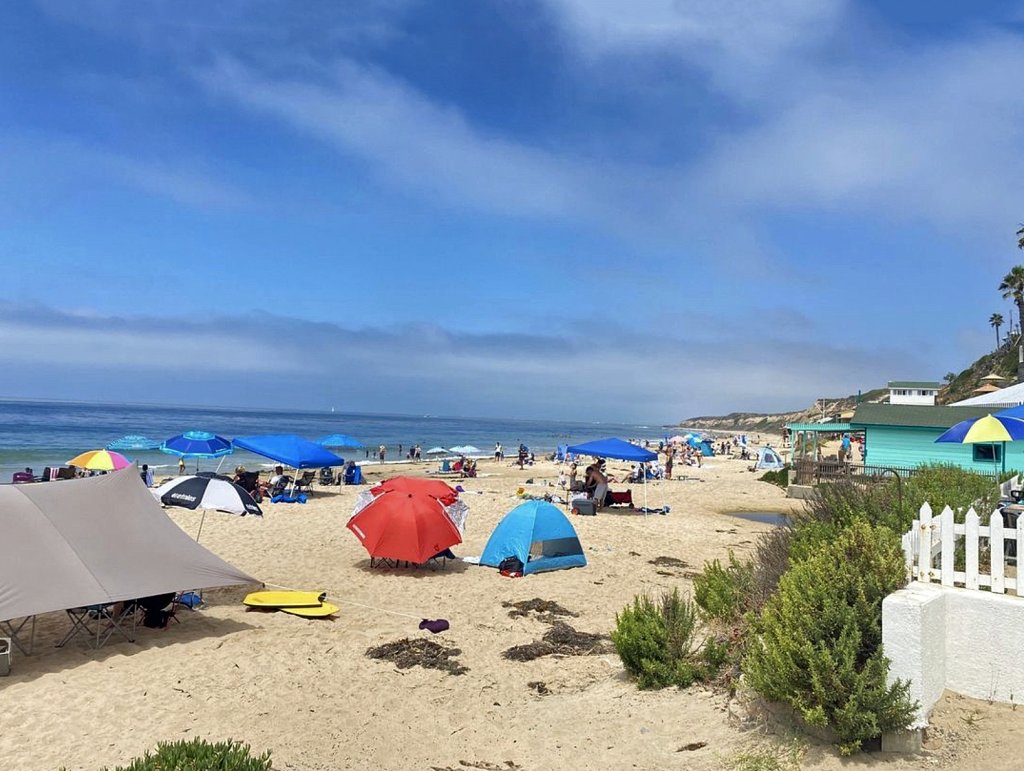 TWO – BEACHSIDE DINING
The Beachcomber Café's Beach Express, located right on the sand at Crystal Cove, is the place for cool beverages, terrific snacks, and dining options such as burgers, sandwiches, tacos, and salads. Open until Labor Day, 7 Days a Week (11:00 AM-5:00 PM).
THREE – BEACHSIDE DRINKS & COCKTAILS
Speaking of The Beachcomber Cafe, be there at 4:00 PM when the martini flag is raised or whenever you desire terrific beachside dining and ice-cold cocktails.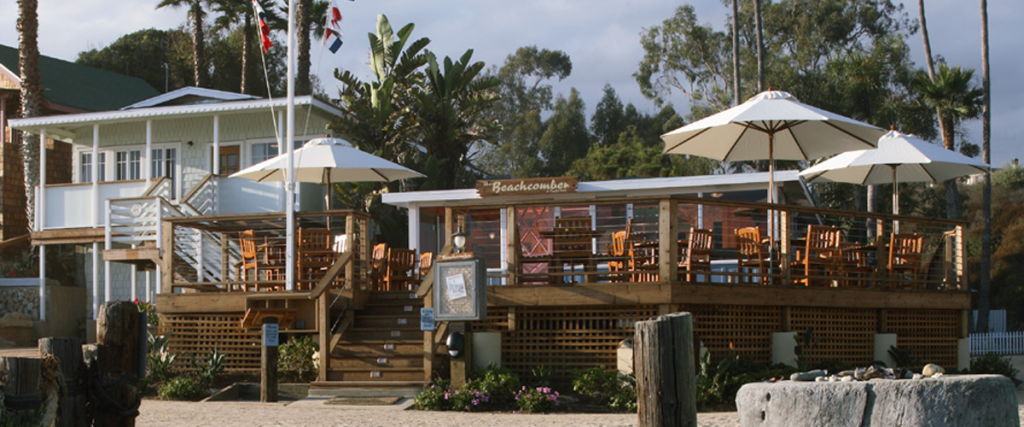 FOUR – SHAKE OFF THE HEAT
After working up an appetite following a full day of swimming, playing in the waves, or boogie boarding, head to the nearby Crystal Cove Shake Shack. In addition to breakfast items, cove burgers, seafood, sandwiches, and hot dogs, you can cool off with one of the shack's signature shakes, especially its renowned date shake.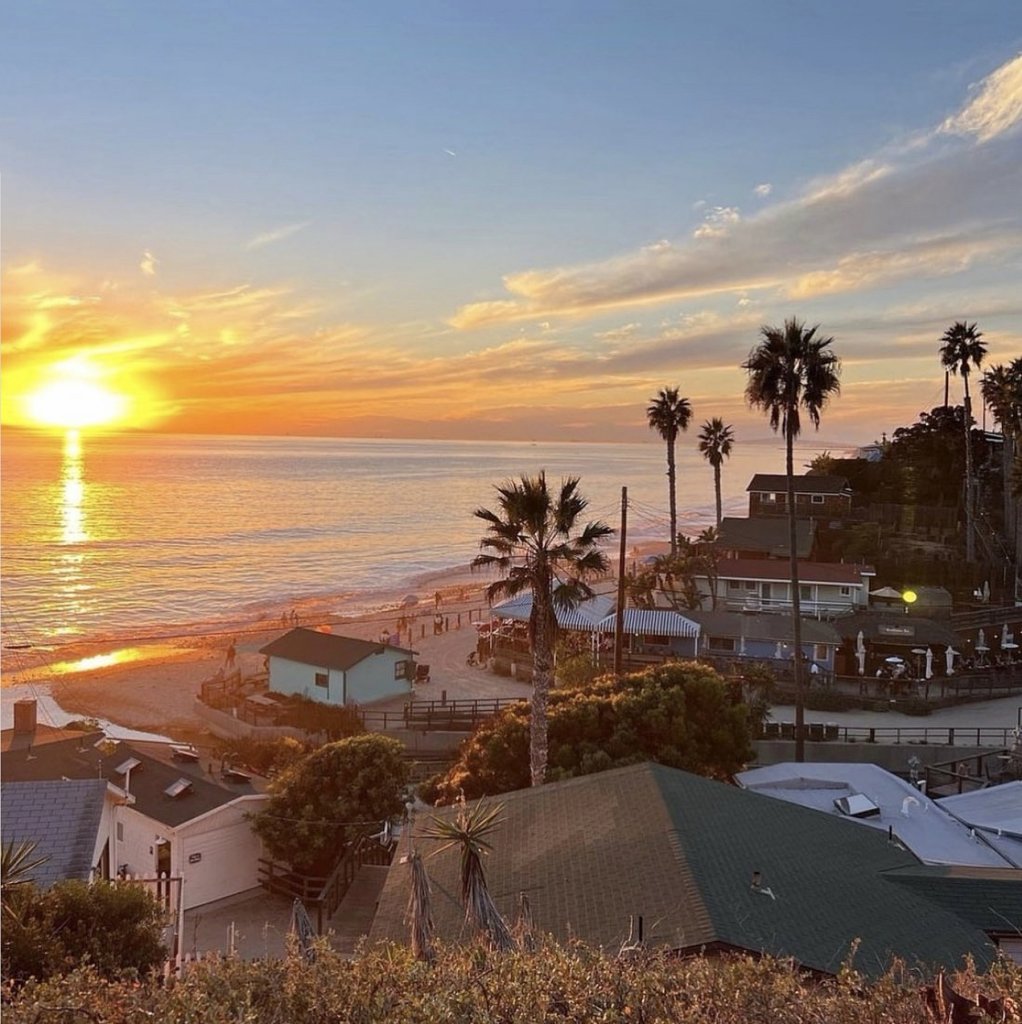 FIVE – COOL EVENINGS
As the sun sets and the cool of the evening sets in, you can reserve a Crystal Cove fire pit from The Beachcomber. You can book various levels for up to 10 people, which includes all the elements (fire pit, chairs, etc.) and menu items (s'more, hamburgers, hot dogs, side dishes, beverages, etc.) – all set up for you. All you have to do is show up and enjoy an incredible three-hour evening on the beach.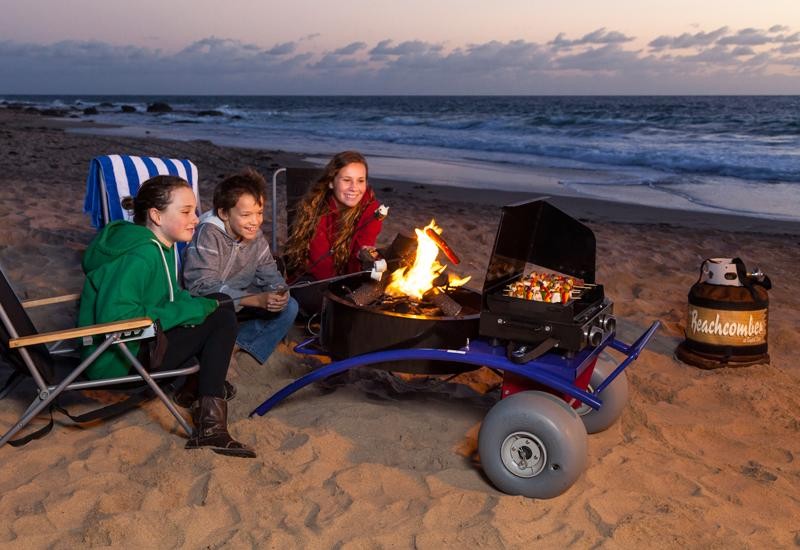 Comments
comments