YOUR ITINERARY
Hollywood, the epitome of glitz and glamour, has captivated the hearts of movie fans for decades. Although it's only 32 miles away, it can take 45-60 minutes to arrive in Hollywood for your time in the spotlight. We suggest using Howard Johnson Anaheim Hotel and Water Playground as your base camp for exploring beyond the Anaheim Resort District.
From iconic studio tours to historic restaurants, a visit to Hollywood, California, promises an unforgettable experience. In this blog post, we suggest an exciting itinerary. Starting with a late morning visit to Warner Bros. Studio Tour (to avoid AM rush hour traffic to Los Angeles), a delectable late lunch at The Smokehouse, exploring Paramount Studios in mid-afternoon and culminating your day with a delightful dinner at nearby Musso & Frank Grill. Please remember that the tours require reservations, and dining reservations are also suggested.
Let's dive into your cinematic adventure!
MORNING: WARNER BROS. STUDIO TOUR – EXPLORING 100 YEARS OF STORYTELLING
Filming site of some of the most iconic films of all time, your day-long adventure begins at Warner Bros. Studio Tour. Here you can explore one of Hollywood's most legendary studio lots as Warner Bros. celebrates its 100th anniversary this year. This tour unveils the secrets behind some of the most beloved movies and TV shows of all time. It features visits to enormous soundstages and famous backlots. Witness the meticulous craftsmanship of set designers, explore props, costumes, and superhero vehicles from renowned productions, and catch a glimpse of active film sets. The Warner Bros. Studio Tour offers an immersive experience that is a must for any film enthusiast.
LUNCH: THE SMOKEHOUSE – A CULINARY DELIGHT
After an eventful morning, satisfy your appetite with a mouthwatering lunch at The Smokehouse. With its rustic charm and warm ambiance, this iconic Hollywood restaurant has been a favorite haunt for celebrities and locals alike since 1946. Indulge in their signature barbecue dishes, succulent steaks, or fresh seafood options, all cooked to perfection (and we can't forget the world's greatest garlic cheese bread).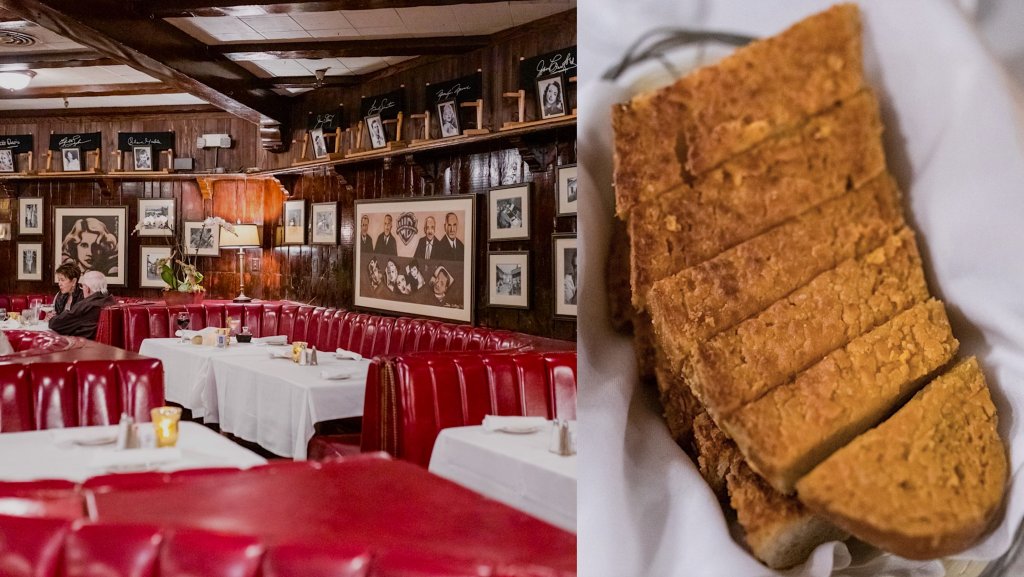 The Smokehouse also boasts a rich history, with its walls adorned with vintage photographs capturing the essence of Hollywood's golden era. You might recognize the restaurant from its appearances in films and TV series such as La La Land, Argo, Desperate Housewives, and The Office.
AFTERNOON: PARAMOUNT PICTURES STUDIO TOUR – WHERE MOVIE MAGIC HAPPENS
In the afternoon, take a tour of the legendary Paramount Studios. Founded on May 8, 1912, Paramount is the oldest operating studio in Hollywood, the second oldest film studio in the United States, and the fifth oldest in the world. The films of Paramount Pictures have contributed to creating countless cinematic masterpieces.
Explore the historic soundstages, walk through iconic backlots, and learn about the studio's illustrious past and present. You might even spot a production in action! The Paramount Studios tour is a captivating journey through Hollywood's rich film history. Along the way, you'll be reminded of some of the greatest films ever made.
DINNER: MUSSO & FRANK GRILL – A DELICIOUS TASTE OF HOLLYWOOD HERITAGE
For an unforgettable dining experience, head to the oldest restaurant in Hollywood, the iconic Musso & Frank Grill. This culinary institution has been serving classic American cuisine since 1919. Step into the timeless elegance of the restaurant, with its vintage decor and attentive service. Indulge in their famous martinis and savor delectable dishes like prime rib, grilled steaks, or signature flannel cakes. 
Musso & Frank Grill not only offers exquisite food but also allows you to immerse yourself in Hollywood's golden age, as it has been a favorite spot for legendary stars throughout the years, such as Charlie Chaplin, Alfred Hitchcock, Humphrey Bogart, Marilyn Monroe, and Elizabeth Taylor. Hollywood luminaries of today who appreciate the sights, sounds, and tastes of old Hollywood also frequent the restaurant.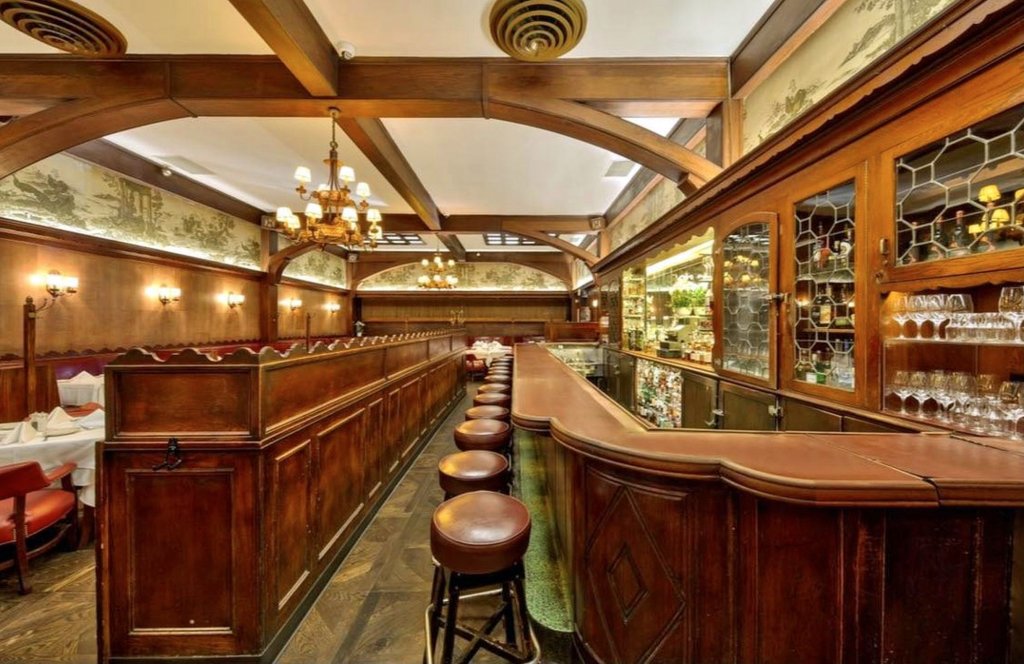 A visit to Hollywood, California, is an adventure that promises to transport you into the fun and imagination of the world's movie capital. Once your day ends, you can return to the peace of Howard Johnson Anaheim Hotel for a restful night before your next big adventure.
Comments
comments