Hello HoJo fans!
If you've visited recently you may have noticed that Building 2 at HoJo Anaheim is currently closed as it undergoes a major overhaul.  Since November, we've been hard at work gutting the entire building to create an entirely new guest experience for you to enjoy starting later this year.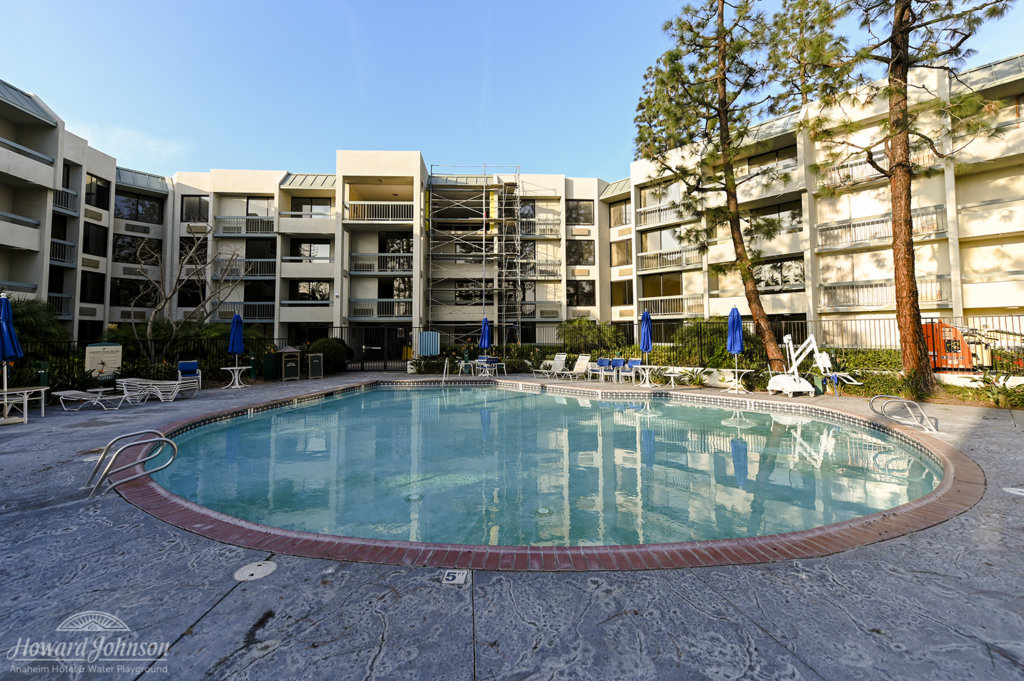 Building 2's multi-million dollar renovation project includes the closure and remodel of our Garden Pool, which will be resurfaced and reopen with new deck furniture and amenities.
Inside Building 2, all 92 guest rooms have been completely gutted and are being rebuilt with all-new bathrooms and all-new custom-made furniture. Our team is hard at work to bring the entire building and all of its rooms a fresh new look that will match the retro-new style our guests are already enjoying in our main Building 1 Tower.
Building 2 opened at HoJo Anaheim in 1978 and last saw renovations about 7 years ago.  However, a complete gutting and re-build on this scale is unprecedented and will completely transform the entire Building 2 experience for our guests. Every room has been stripped and gutted and is getting a top-to-bottom transformation with all-new everything.  Along with all-new guest rooms, the renovation includes the addition of a couple of new ADA 2-Queen room types for the building, an expanded rentable meeting and party room for guests, and more!
Not only are the bathrooms in every room being completely rebuilt but guests will also enjoy brand new ventilation systems in every bathroom.
And if you're looking for special occasion accommodation, then you'll certainly feel right at home in Building 2's suite, which we've also gutted and are rebuilding from the ground up with an all-new theme.
We can't share too many details on the future of this suite just yet but will be telling you more about this very special suite very soon!
Below, the future headboard for our themed suite in Building 2.
Checking out what will be the suite's all-new bathroom with HoJo's Director of Sales and Marketing Heather Brodersen and Chief Engineer Todd Vance.
We're super excited to bring Building 2 to life in an all-new way for our guests.  As you can see, work is well underway and our team is racing to get Building 2 ready for all of you by mid-April.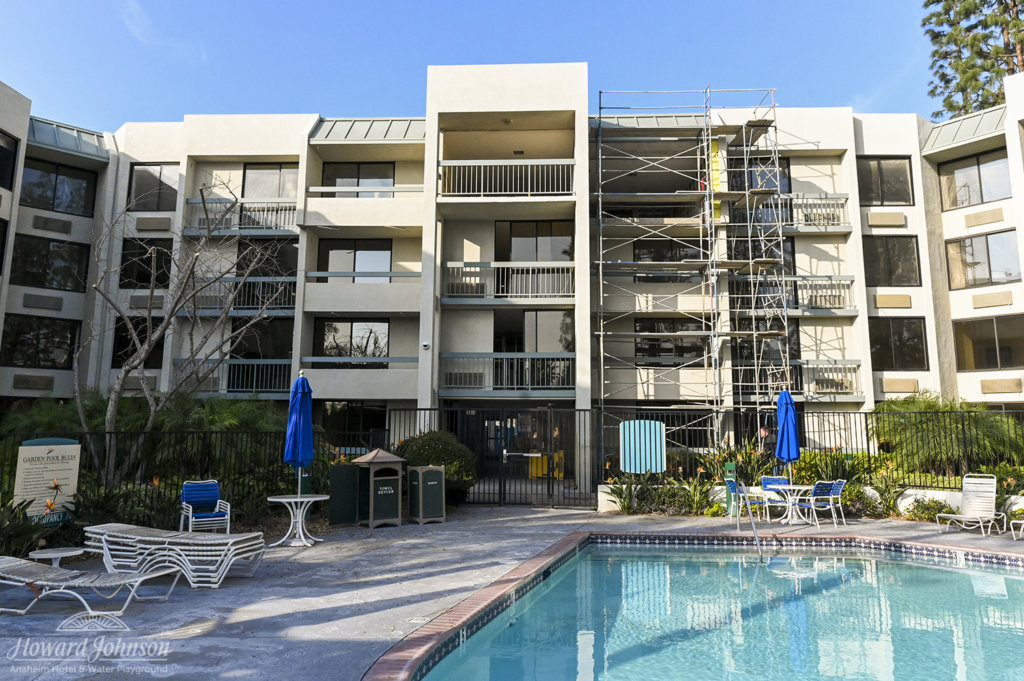 If you'd like to plan your upcoming vacation and stay in Building 2 when it opens later this spring, contact our In-House Reservations at (714) 776-6120 or e-mail us at stay@hojoanaheim.com!
Comments
comments