Although we may be experiencing our occasional "June Gloom," there's no doubt that summer heat and beautiful days are on their way (the official first day of summer is June 21). The terrific weather makes for a great time to stay with us and take a day or two to explore the Disneyland Resort, enjoying all the fun and delights of Disneyland Park and Disney California Adventure Park. 
If you're like us, you like to take an entire day (from opening to closing) to squeeze every bit of magic out of your visits to Disneyland Park and Disney California Park. However, summer days can be long and hot, so we have three simple, fun ways to stay cool at the parks.   
Davy Crockett Explorer Canoes
Under various names, this favorite Disneyland attraction dates back to 1956 and is one of the few people-powered park adventures. Now we know what you might be thinking, rowing around the Rivers of America looks hard. It's a little strenuous but really fun, and you'll definitely get a little wet as you paddle around Tom Sawyer Island. However, you'll also be gliding along on the river, so you'll get the advantage of cool breezes off the water and really great one-of-a-kind views of all that there is to see in the backwoods of Frontierland. We highly recommend Davy Crockett Explorer Canoes!
Grizzly River Run
If the occasional splashes of the Explorer Canoes don't provide enough water-cooling relief for you, then head over to Disney California Adventure Park for an exciting adventure aboard the Grizzly River Run. This original opening-day attraction starts with your circular, eight-passenger raft ascending a 300-foot-long ore conveyor into the rapids and backwoods 45 feet above the trails below. The rafts race around the 110-foot-high Grizzly Peak, carried by more than 130,00 gallons of racing rapids, providing an exciting, cooling, and drenching soak experience.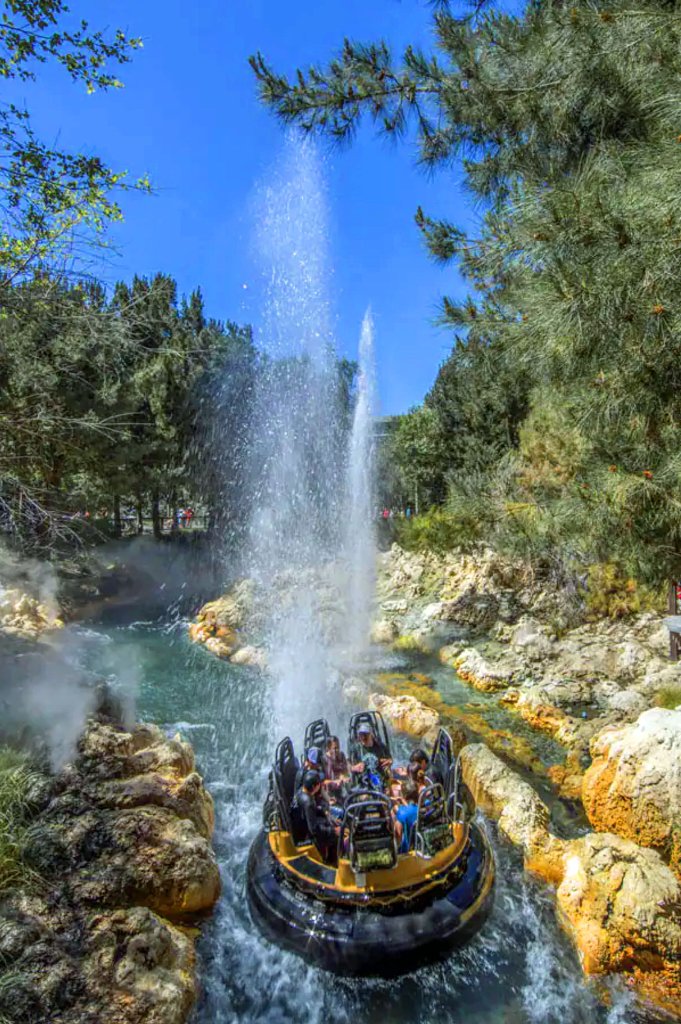 Storybook Land Canal Boats
Opening originally in 1955 as Canal Boats of the World, the beloved and charming attraction was re-christen Storybook Land Canal Boats on June 16, 1956. Featuring a hand-crafted miniatured world of locales from classic Disney animated features and short cartoons, guests gently glide by along the beautifully landscaped shorelines while enjoying the cool breezes off the water (the attraction is particularly cool and enchanting at night). After being swallowed by Monstro the Whale, guests can view Geppetto's Italian alpine village, Cinderella's French chateau and palace, the golden towers of Agrabah and the Cave of Wonders from Aladdin, plus the ice and snow-capped environs of Arendelle from Frozen.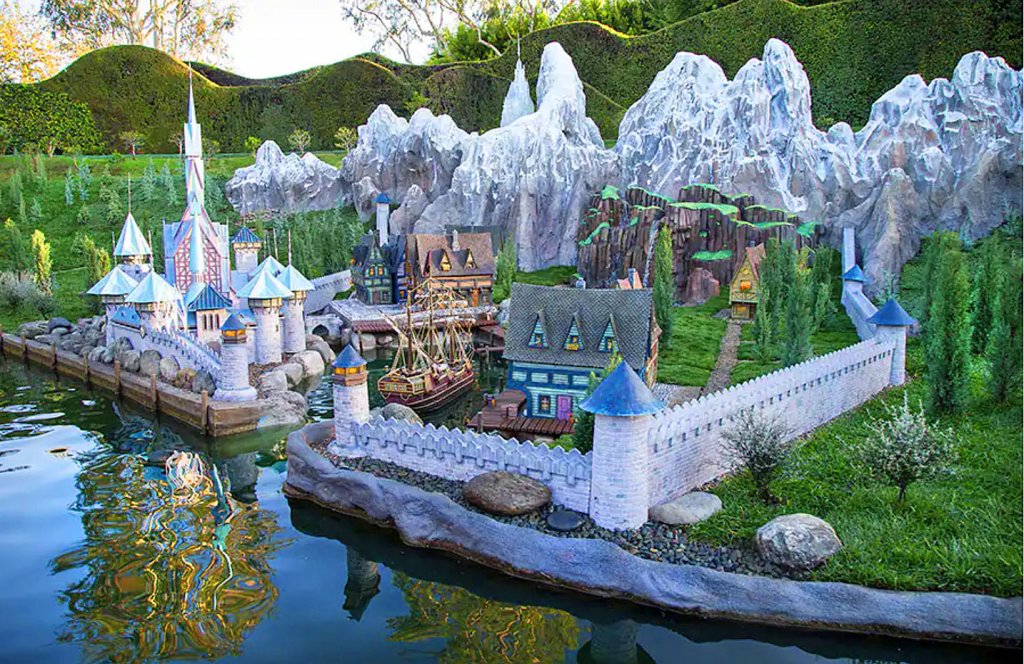 Comments
comments