We know it's the season when the promise of a new year is supposed to be the most important thing in our heads right now, but we can't help but be excited every time we catch a glimpse from our driveway of the future and a Swiss alp! Yes, we indeed have stunning and unique (and perhaps the closest) views of Disneyland's majestic Matterhorn mountain and the sleek, futuristic Disneyland Monorail just across the way.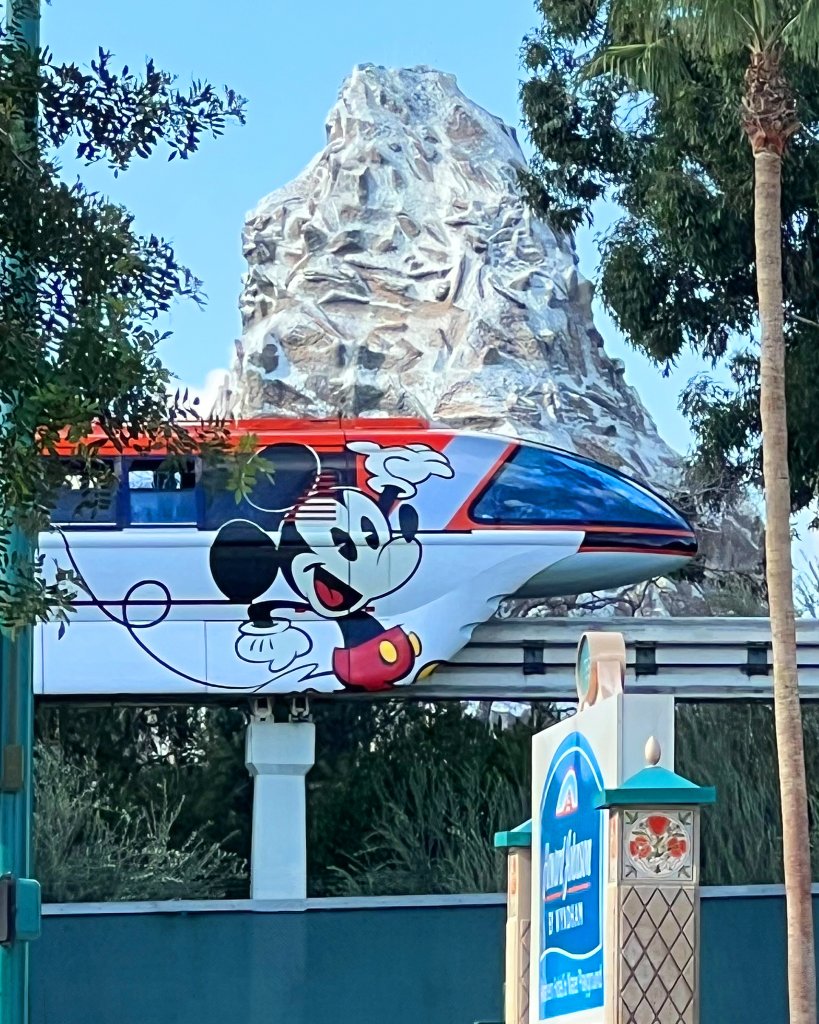 Both the Matterhorn Bobsleds and Disneyland Monorail system debuted at Disneyland in 1959, just six years shy of the opening of what was then known as the Howard Johnson Motor Lodge in Anaheim. Today, however, as much as we love a ride on the monorail, we're fortunately just an 8-minute walk away from the main entrance of Disneyland! Sometimes we like to watch the monorails glide back and forth, but it can be so relaxing that we occasionally can't tell if they're coming or going or if we're seeing double! Lol!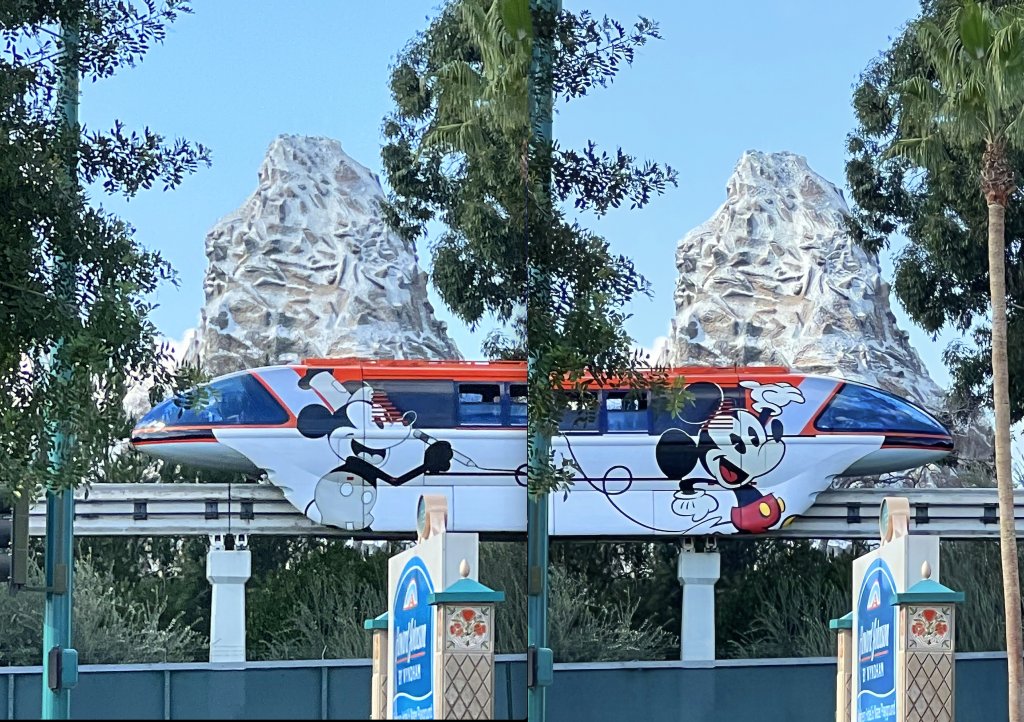 On still, quiet nights, it can be disconcerting to hear the roar of the ferocious Abominable Snowman howling from the caves of the Matterhorn. However, it's always fun and reassuring to hear the two deep bass horn blasts from the monorail as it glides by – it's almost as if it's saying "Hello" to us!
Don't fall behind! If you want to share in this whimsical view, make a reservation to stay with us soon. We can't guarantee no winter rain, but we can guarantee snow atop the Matterhorn!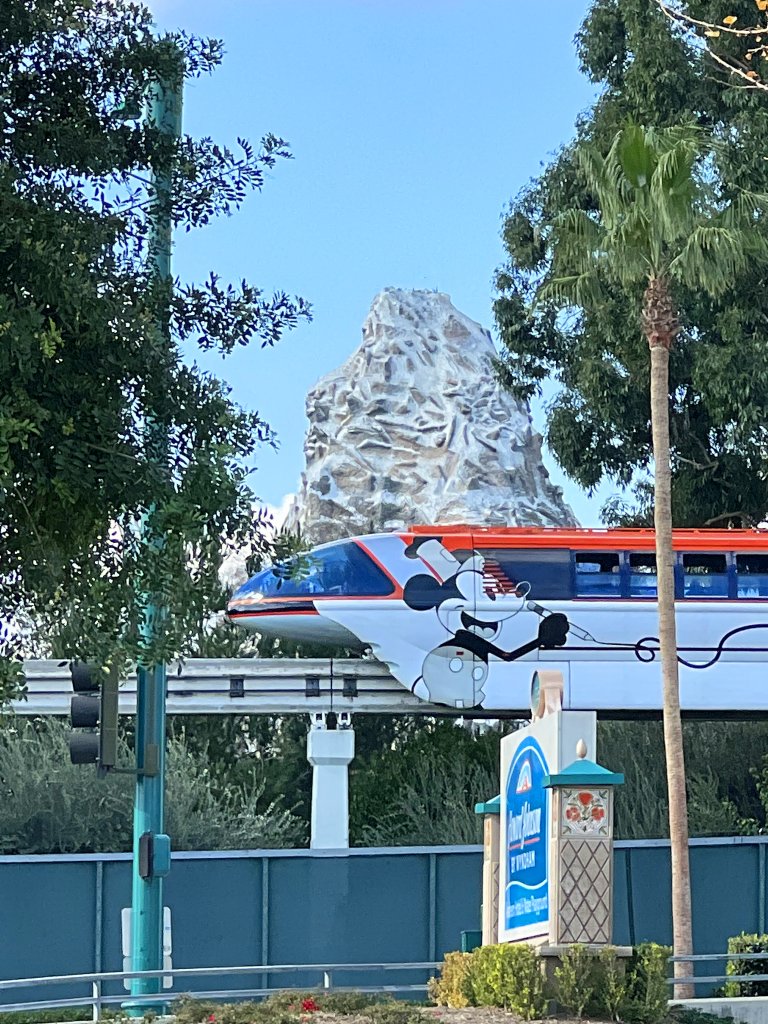 Comments
comments